Supply Chain Movement 37 | COVID-19 & IT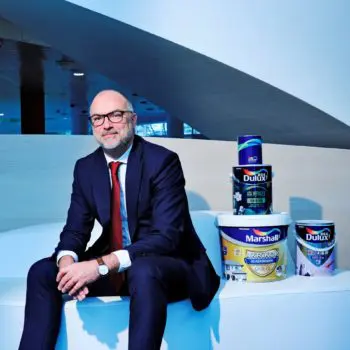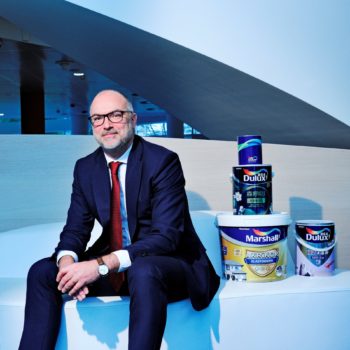 Contents Supply Chain Movement 37: COVID-19 & IT – Q2 2020
Publication date: May 8, 2020
The main theme of the Q2 2020 issue of our quarterly Supply Chain Movement is COVID-19 & IT. For companies involved in supply chain, these are very hectic times due to the coronavirus pandemic currently sweeping the globe. But how big is the impact of COVID-19? And how can IT help to navigate in these turbulent times?
David Prinselaar joined AkzoNobel in 2015 as the company was formulating a vision to transform the supply chain. While enthusiastic to make change, implementing a major transformation was, at that time, not straightforward. A thwarted hostile takeover and a new CEO revised the company strategy. In March 2019, Prinselaar was appointed by CEO Thierry Vanlancker as Chief Supply Chain Officer and member of the executive committee. It's Prinselaar's job to change the mindset and culture and encourage collaboration among colleagues as he drives the integrated supply chain transformation.
17 | Better planning in times of COVID-19 crisis

The coronavirus outbreak has turned supply chain upside down. While medical equipment is almost impossible to get hold of, demand for many other products has declined and sometimes even completely evaporated. In the meantime, management boards are trying to salvage their figures and safeguard liquidity by putting projects on hold, furloughing staff, delaying payments and actively reducing their inventory.
18 | Management: Control towers and COVID-19 crisis
In the past couple of months, almost every supply chain has been affected by the coronavirus pandemic. Some companies have been forced to halt production, although others have been able to remain operational. Control towers, set up by 4PLs or developed by software vendors, make real difference – even though the visibility is still far from perfect. "Do we have blind spots in our supply chain? I prefer to call it the 'fog of war'."
After the coronavirus crisis, supply chain software vendors in Europe expect to be implementing the same number of projects or even more than before. However, almost 60% predict they will fail to achieve their revenue targets for the year, while the rest expect their turnover to stay roughly on budget. These are the key findings from a recent survey by Supply Chain Media as part of its research for Supply Chain Movements's annual SCM IT Subway Map Europe.
28 | The Sermon: IT puzzle requires a holistic approach
"Thou shalt not… oversimplify."
New technologies such as artificial intelligence (AI) and machine learning (ML) are giving sales & operations planning (S&OP) an extra boost. The use of external data and scenario planning provides even better guidance when aligning supply and demand. A future of autonomously operating, self-driving supply chains is on the horizon.
10 questions about the regulations relating to cross-border freight flows.
38 | The Sermon: Beware of dogmatic DDMRP
"Thou shalt…. be aware of the whole spectrum."
40 | Film director Martin Koolhoven on storytelling
The world is in a transitional phase, which means that almost all companies – and their supply chains – need to transform in order to survive. Storytelling is an effective instrument for overcoming employee resistance to that transformation. Supply Chain Media interviewed film director Martin Koolhoven who, besides being known for the Western thriller Brimstone and the Dutch film Winter in Wartime, also visits companies to hold presentations on storytelling.
47 | Tools & Technology
49 | Agenda of Nina Anttila (Fiskars)
"We clearly see the value of a global overview at any one point in time."
Take a (digital) subscription now so you don't miss this issue!