The key to building circular supply chains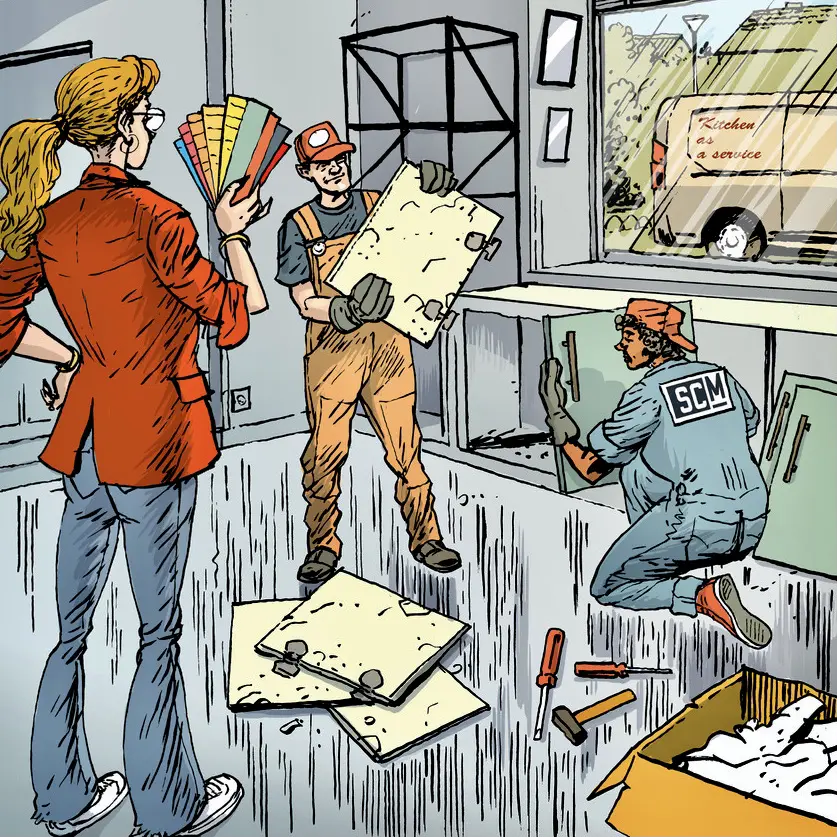 A circular supply chain not only contributes to sustainability but also strengthens resilience. Many businesses are aware of the benefits, but struggle to close the loop profitably. Companies that do succeed owe it to a smart business model and smart logistics. 
The first thing many people do when moving into a new house is to replace the kitchen. As a result, some 500,000 kitchens end up as landfill every year in the Netherlands alone: 200,000 kitchens from rental homes owned by housing corporations and real-estate investors, and 300,000 kitchens from privately owned homes.
When Cees van Nispen retired after a 50-year career in the kitchen industry, he set out on one more mission: to put an end to that huge mountain of waste. He got in touch with Simon Rombouts, who at the time was conducting research into circular business models for a bank. Together with tech entrepreneur Jordy van Osch, they decided to take a gamble and launch a start-up: Chainable.
"We make modular kitchens comprising 83% circular materials. By deliberately targeting the business market of housing corporations and real-estate investors, we can take a serial production approach. That makes our supply chain a lot less complex," Rombouts says.
Establishing a circular business model in the kitchen sector requires a completely new way of thinking about kitchens to focus on maximizing the lifespan. "Nowadays, it's in the interest of kitchen manufacturers for the kitchens to fall apart after the warranty has expired. We aim to break that model. That starts with reducing the amount of materials used, and the materials we do use should last as long as possible."
Chainable's kitchens are based on a steel frame that can be clicked together easily. Panels and doors can then be attached to the frame as desired. "A conventional kitchen is assembled from standard cabinets. If two cabinets are placed next to each other, that creates a double wall in the middle. Our design avoids that, resulting in the use of around 40% less panel material. Meanwhile, the chipboard we use is made from 90% scrap wood and 10% chippings, so no trees have to be cut down especially for our kitchens." … … …
Want to read more?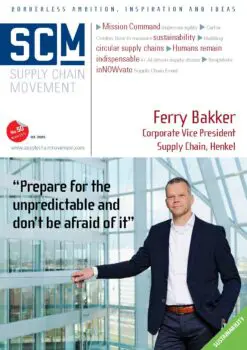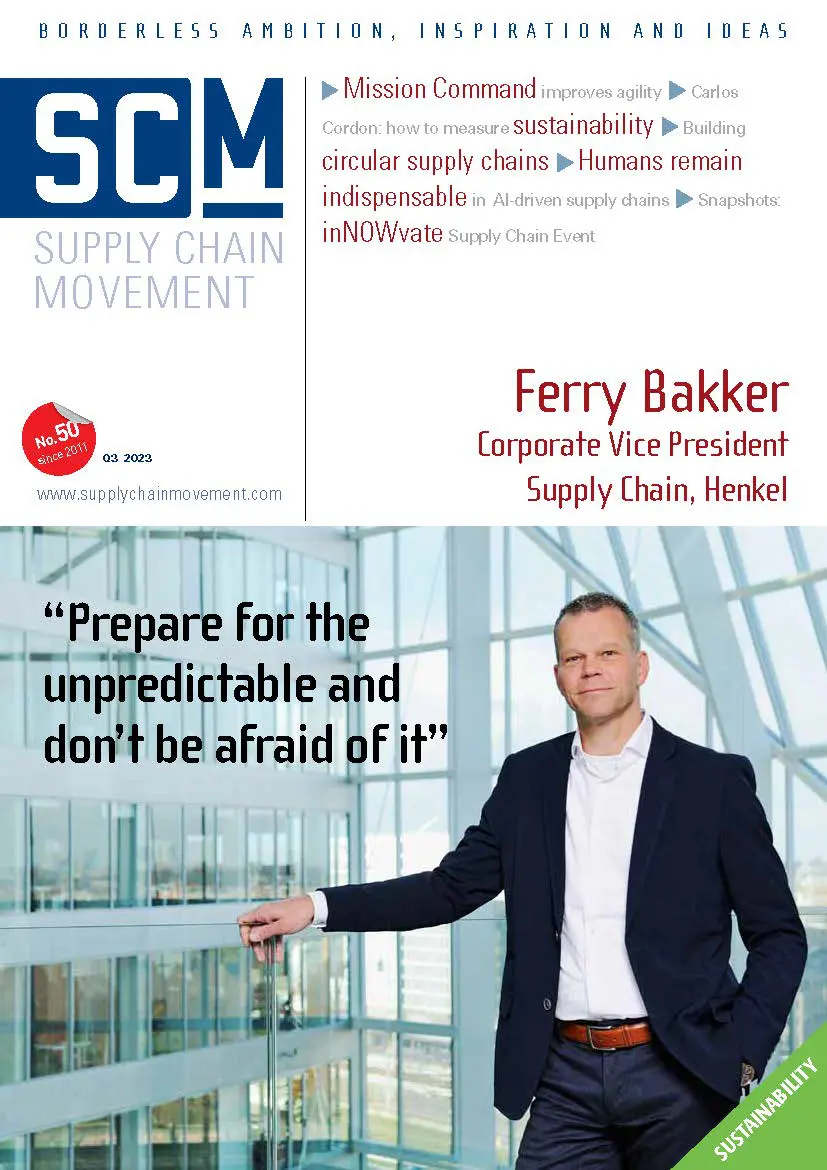 Get your digital subscription of Supply Chain Movement No. 50 Q3, 2023 now! >>