Eurotunnel is a sustainable option for rail transport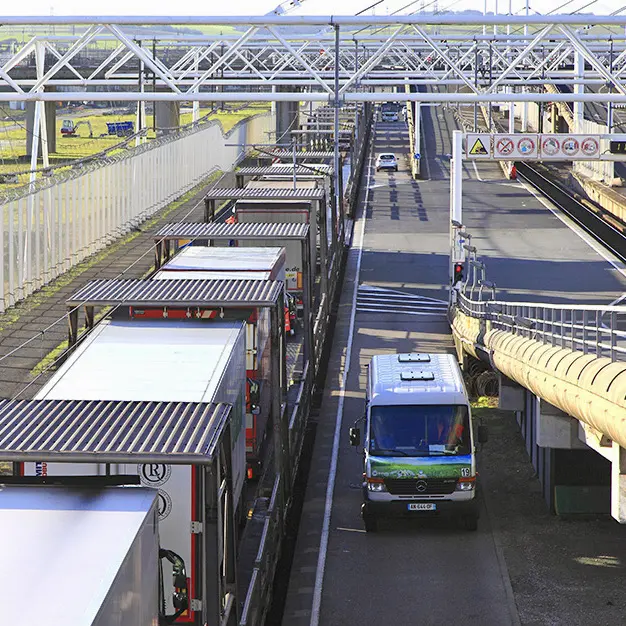 Despite Brexit, huge volumes of goods continue to flow between mainland Europe and the UK every day. In terms of export, the Netherlands remains the UK's third largest trading partner. In 2022, for example, the country shipped €3.1 billion worth of freight, including in particular lots of plant material and cut flowers. Eurotunnel Le Shuttle Freight is an important transport link between Europe and the UK, providing a fast and sustainable way for trucks to cross the Channel.
Over the past 26 years, more than 33 million trucks have used Eurotunnel Le Shuttle Freight, carrying more than 700 million tonnes of all kinds of items, especially time-sensitive goods and cut flowers. The transport service operates 24 hours a day, 365 days a year, with up to six trains per hour in both directions at peak capacity. The fleet of 15 truck shuttles, each 800 metres long, can cross the Channel in a 35-minute trip, reaching speeds of up to 140km per hour.
The Benelux countries accounted for a quarter of the total amount of goods transported by Eurotunnel Le Shuttle Freight in 2022, with 15% of the freight coming from the Netherlands. The country exports approximately €855 million worth of plant material and cut flowers to the UK annually. This year, 14% of the Dutch flower sector's 551,098 tonnes of total production is destined for the UK, according to data from the Netherlands' Association of Horticultural Producers (AIPH).
Environmentally friendly
Eurotunnel Le Shuttle Freight is more environmentally friendly than alternative forms of transport. Companies opting for this service emit 12 times less CO2 than when transporting their products by ferry from Calais to Dover. A Eurotunnel Le Shuttle Freight crossing also shaves approximately 25 kilometres off the route to London compared to a Calais-Dover ferry crossing, resulting in savings of fuel and time as well as carbon emissions.
Since 1 January 2021, customs declarations have been mandatory when shipping goods between the UK and the EU. To create a smoother customer experience, Eurotunnel has developed an innovative digital service called the Eurotunnel Border Pass. This enables transport companies to provide customs information to the relevant authorities before they arrive on the other side of the Channel so that they and their goods can cross the border quickly and efficiently.
Sustainable transport alternative
"Eurotunnel Le Shuttle Freight is a more sustainable transport alternative that saves valuable time and is the fastest Channel crossing for road freight to the UK," states Christian Dufermont, Commercial Director Freight at Eurotunnel. According to him, with up to six departures per hour in both directions, the transport service can help customers to deliver their products quickly, even at peak times such as during the approaching cut-flower season.