Sustainability requires focus from buyers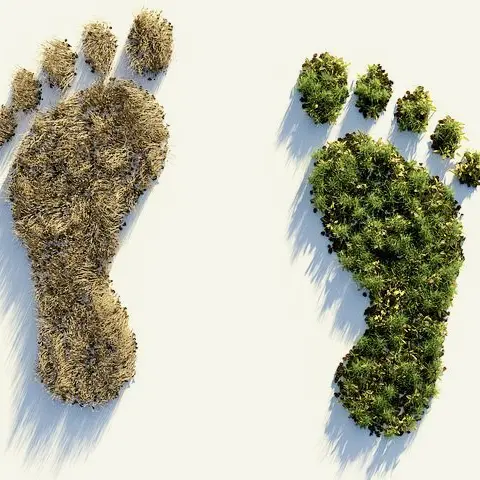 How can you measure and compare the sustainability performance of your suppliers? Many buyers send out a standard questionnaire, but the response is often poor and the value limited. Responsibly takes work out of the hands of buyers with a platform that collects a large part of the information automatically. During Webinar Wednesday the winner of the European Supply Chain Start-up Contest elaborated on the challenges and solutions for buyers.
By Marcel te Lindert
Companies run the risk of developing CO2 tunnel vision. Their efforts are so focused on reducing CO2 emissions that they lose sight of other aspects of sustainability. "The subject of sustainability is often reduced to CO2 emissions, but it involves much more. The question is where are the biggest risks and where can we make the most impact," says Thomas Buch Andersson, co-founder and CEO of Responsibly.
Responsibly won the European Supply Chain Start-up Contest on 19 May. The start-up from Denmark was founded last year and now employs 14 people and has more than 20 customers in different sectors. The founders are convinced that buyers play a crucial role in making supply chains more sustainable. "More and more consumers, customers, investors and governments are asking questions about sustainability. Suppliers in the supply chain contribute 60 to 80 per cent to the footprint so if you want to make operations more sustainable, you have to work on that," Andersson says.
Focus is crucial
As mentioned, sustainability involves more than just CO2 emissions. Responsibly distinguishes four parts. The first part is about environmental problems such as biodiversity, air pollution and water consumption. The second part concerns greenhouse gases – not only CO2 but also other gases such as methane, nitrous oxide and ozone. "Thirdly, there are social issues. Everyone immediately thinks of child labour and forced labour, but think too of working conditions, or the right to form a trade union. The last part involves your suppliers' suppliers. Where do they get their raw materials from, for example?"
Companies should first map out on which components of sustainability they want to focus their efforts. It is not possible to address every supplier on every aspect. "And often that is not necessary. Look at their CO2 footprint. Not every supplier makes a large contribution so you don't have to force every supplier to reduce its own footprint. Or look at other sustainability risks that are linked to raw materials or other materials. The size of the risk depends on the sector or region in which the supplier operates. Child labour is by no means a risk in every country."
Heat map analysis
Andersson recommends looking closely at the available data. In which sectors and regions are your suppliers? What requirements do you have to meet? What are the internal priorities when it comes to sustainability? Do you need to focus on certain aspects of sustainability for competitive reasons? "Do a heat map analysis to get more insight. Decide on which suppliers to focus. What are the points of attention? You can then insert these into a score sheet."
However, there is no such thing as a generic score sheet that is suitable for every company. "There is no one size fits all. That's why we help companies to set up their own score sheet, so that they can apply the points of attention that are important to them on it. Discuss this score sheet with your suppliers so that they know which issues concern you. And perhaps you can offer incentives. Think of better payment conditions if a supplier improves its sustainability performance. Or perhaps even a higher price."
Measuring and comparing performance
This is the buyers' domain. Responsibly offers a platform that makes it easier for them to measure and compare supplier performance. As Andersson pointed out earlier, focus is important. "Of course, you can't manage what you don't measure. But you shouldn't measure everything either because that's impossible. Whoever wants to buy sustainably will have to be extremely focused."
First of all, it is important to know exactly what the goal is. Is it to reduce the risks posed by certain raw materials? Is it to meet the reporting requirements of, for example, B Corp certification? Or is the goal to meet the laws and regulations, such as the Lieferkettengesetz in Germany? "Or maybe the aim is to prevent damage to reputation. Social issues such as child labour or animal welfare in particular can be bad for a company's image."
These objectives can be translated into concrete actions. "In fact, we distinguish two types of actions. Firstly, we can work more closely with suppliers to improve sustainability performance or reduce risks. Secondly, we can choose to spend the purchasing budget differently, for example by buying more from sustainable suppliers or by working with completely new suppliers."
Sixty audits a year
The easiest way to gain insight into the sustainability performance is to send the same questionnaire to every supplier. At least for the buyer it's easy. For the supplier, filling in that questionnaire is a lot of work. "And don't forget that this supplier has other customers who all send a different questionnaire. We know of suppliers who receive 60 audits a year on virtually identical topics. It seems that this number will only increase."
Therefore, the enthusiasm among suppliers to fill in questionnaires is low. "Moreover, processing the questionnaires is a lot of work and the value is limited. For example, usually there's a question about child labour, which the supplier can answer with a yes or no. What does such an answer actually show?"
Scraping data from websites
Responsibly wants to take the work out of the buyers' hands. The Danish start-up first checks the information available about the risks in certain sectors or regions. Then the company looks for other public information about suppliers, such as their certificates, publications on their website or claims they make about sustainability. "The data landscape is very fragmented. One of our customers is a small company with only 48 suppliers. For that customer we still have to consult 79 data sources."
Responsibly uses tools for that such as scraping. This is a technology that continuously 'scrapes' data from websites. "The next problem is interpreting that data. What does it mean if a supplier has scored 156 points for its working conditions? We put a sort of layer over all these data sources. This makes it possible to interpret this data correctly and to compare suppliers."
Requesting missing data
By automating the collection and analysis of data, the amount of work remains limited. "It is possible to collect 30 to 60 per cent of the required data without any input from the supplier. Our platform can be used to easily retrieve the missing data. And it's great for suppliers: they can use our platform to share that data with their other customers. In this way, it also becomes attractive for suppliers to cooperate."
See a recording of this video on YouTube!