Recording & slide deck BigMile | inNOWvate Supply Chain Event 2022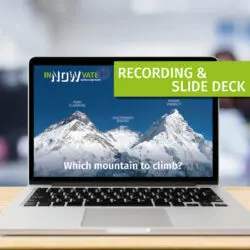 Saving costs decarbonizing the supply chain
Speaker: Sven Poot, Business Development Manager at BigMile
Sven Poot, business development manager at BigMile, shared best practices and industry examples of lowering the transport-related carbon footprint by optimizing supply chain planning.
About BigMile
Fact-based data are essential to give you the insights you need to be successful in logistics operations. BigMile's innovative solutions deliver these insights – whether you are dealing with transport by road, rail, water or air. Big Mile™ is a Supply Chain Intelligence company focussed on transport and logistics. It delivers the means to measure and significantly improve transport performance. Big Mile™ leverages innovative, yet proven, technology to deliver full alignment across the supply chain, insight in genuine results of (CO2) improvement programmes and overall cost optimization. Ranging from simple localized logistic moves all the way up to complex (international) supplychains with multivendor models and a high rate of subcontractors.
Recording & slide deck BigMile
The recorded session is available on the YouTube channel of Supply Chain Movement. The slide deck is available for download below.
Download:
Slide deck inNOWvate Supply Chain Event 2022 | BigMile