Year-long decline in container shipping spot rates comes to an end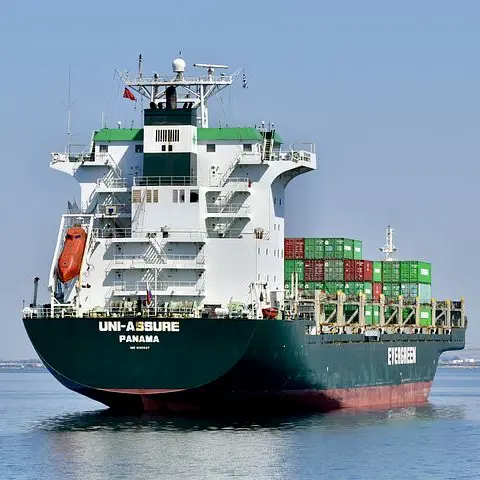 Spot rates for container shipping seem to be on the up again, since the Drewry World Container Index finally indicated a rise in its first listing of 2023. The index closed at $2,135, up 0.7%. Up until then, the rates had been in a continuous decline since February 2022.
The index was heavily influenced by container shipping tariffs on the China-Rotterdam trade route. Having already reached pre-pandemic levels, these rose by 10%, and rates for the Shanghai-Genoa route increased by 2%. While rate changes on the other trade routes were moderate, however, rates for the transatlantic Rotterdam-New York route fell by 6%.
The general market expectation is for container shipping rates to decline through to mid-2023, especially around Chinese New Year on Sunday 22 January. However, inflation in Europe and high interest rates in the USA could well be the main factors affecting trade flows.
The Global Supply Chain Pressure Index (GSCPI) rallied from the low reached in September and posted a record of 1.20 for November 2022. China's easing of coronavirus measures could drive shifts in global trade.

End to downward trend on SCFI
Likewise, the Shanghai Containerized Freight Index (SCFI) posted a rise at the end of last year, marking an end to the decline that had started around Chinese New Year in 2022. Meanwhile, the Freightos Global Index (FBX) reported an increase of more than 6% in its most recent weekly listing. This suggests that the downward trend is weakening somewhat.

Record number of cancelled sailings
It is also notable that the number of cancelled sailings reached a record high of 17%, up from the average of 12-13% in recent weeks. This too may have had some positive impact on the rates.