Chaos in container shipping: lack of empty containers plus shortage of ships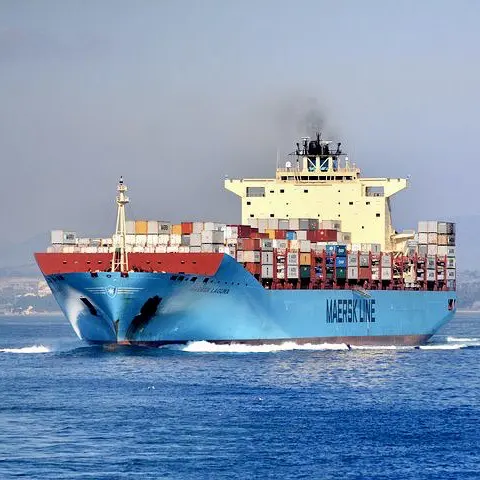 Container shipping is in chaos. The coronavirus pandemic has considerably disrupted the supply chain of containers, resulting in many of them now being on the wrong continent or not being unpacked. On top of that, a shortage of ships is making it difficult to book container space. Among other things, store replenishment activities are at risk.
The problems in container shipping have become so severe that Fenex, the Netherlands Association for Forwarding and Logistics, has issued a 'distress signal'. "Container transport is getting increasingly unreliable and service is declining, yet the prices are rising," says Roderick de la Houssaye, chairman of Fenex, in the Dutch financial newspaper FD. He urges shipping companies to take measures.
The situation is hampering imports from Asia, and De la Houssaye predicts shortages of all kinds of products, ranging from coconut milk from Sri Lanka to pet supplies from China. Ad Schoenmakers, director of freight forwarder Ritra Cargo Holland, expects that importers of seasonal products such as fashion items and garden equipment are particularly likely to run into problems.
Rise in world trade exacerbates container shipping problems
Lars Mikael Jensen, SVP and Head of Global Ocean Network at shipping company Maersk, admits that there are "major bottlenecks" in container shipping. The fact that world trade is now picking up again further exacerbates the problems. According to Jensen, the supply chain disruption experienced earlier this year means that many empty containers are currently in the wrong place; the majority of them are still in Europe and the US, whereas they should now be in Asia.
There is no easy solution because many ports are still congested as a result of the COVID-19 outbreak. "This means that very few containers are becoming available. Full containers currently standing in the US and Europe are not being unpacked," says Jensen. This is having a knock-on effect on supply chains all over the world. For example, due to a driver shortage at ports in the US, full containers are not leaving the ports and empty containers are not being returned.
In another example, in the port of Colombo in Sri Lanka – a container hub for clothing manufacturers in India and Bangladesh – the coronavirus restrictions mean that a third of the dock workers are unable to come into work, according to news website The Loadstar. As a result, there is a backlog of 50,000 full containers at the terminals still waiting to be transported to their destinations.
Waiting for Chinese New Year
In the second quarter of 2020, when much of the world went into lockdown, many container ships were taken out of service. Now, however, all available ships and containers that can be used are being used, according to Jensen. Maersk intends to use the traditional lull in the weeks immediately after Chinese New Year, which falls in February next year, to get the empty containers back in the right region. Jensen: "We usually reduce our number of sailings in that period, but we won't be doing that in 2021."