Rapid drop in container prices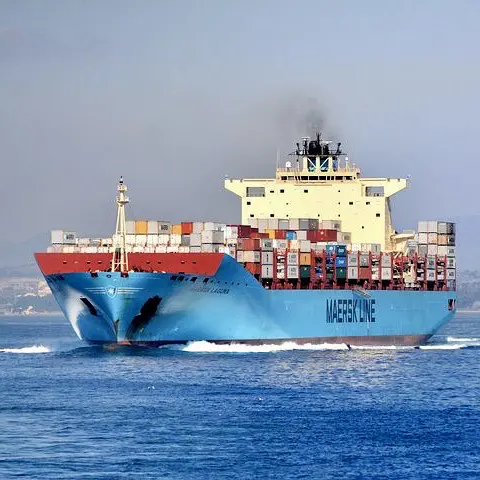 Container prices are currently falling rapidly due to declining consumer demand. Over the past two years, the capacity shortage has led to extremely high rates and resulted in billions in profits for shipping companies. But those days seem to be over, since the container shipping market has changed considerably according to Dutch financial newspaper FD. The power is increasingly shifting to the transport customers… and they are seeking revenge.
Having reached unprecedented peaks during the coronavirus crisis, container prices are now falling again rapidly. As a result, clients are now keen to sit down with the shipping companies to renegotiate their overly expensive fixed contracts. This could quite possibly lead to conflicts, as many companies are angry at the overinflated rates combined with the poor service they received from shipping companies during the pandemic. At the start of this year, for example, only 30% of container ships arrived at ports on time.
The future relationships between the customers and shipping companies will largely depend on the latter's response to the fall in prices. During the coronavirus crisis, the price for transporting a large container from Asia to Rotterdam peaked at around $15,000 – a sevenfold increase on pre-COVID-19 rates. According to British research firm Drewry, in early October the rate for the Shanghai to Rotterdam route was just $4,700, which is 68% lower than a year earlier.
Pressure on consumer confidence
One reason for the sharp drop in container prices is that the huge pandemic-driven boost in demand for consumer goods has now subsided. The war in Ukraine is adding extra uncertainty. "Furthermore, we are facing high inflation and soaring energy prices. That puts pressure on consumer confidence and therefore on the demand for goods," commented Jarell Habets, CEO of digital freight forwarder Shypple, in FD. Until recently he believed that rates would never drop back to pre-COVID-19 levels, but he now regards that as a serious possibility.
New ships in service
Meanwhile, the largest shipping lines have already indicated that they will scrap 16% of sailings on the main shipping routes. Sailings were also scrapped at the start of the pandemic to keep rates stable. However, it remains to be seen whether this latest measure will have a similar effect. After all, we are now in a whole new economic reality. Moreover, various shipping companies have ordered new ships that will come into service next year. That will expand the capacity by about 8%, which could very well lead to further price erosion.