Whitepaper: The 4 key points to take full advantage of a TMS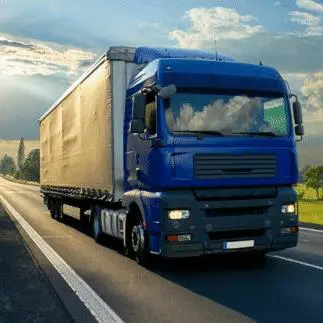 A transport management system (TMS) is the best way to keep a grip on your logistics supply chain. The software provides insight into transport flows, expected arrival times, transport performance and logistics costs. More comprehensive versions of TMS applications add to this by allowing users to check invoices automatically, automate booking operations, collaborate with suppliers and monitor compliance with commercial agreements between all stakeholders in the supply chain. A TMS is the basis for shippers and logistics service providers when managing multimodal movements of goods in the supply chain.
When a company is contemplating investing in a TMS or replacing an existing package, it should focus on four aspects.
1. Transport pricing and allocation
Understanding rates in the transport sector makes doing business easier and more effective. The more data that is available, the better view you have of what you as a shipper can base your rates on. There is an enormous need for transparency within the supply chain, but not everyone wants to provide it. With a TMS, as a shipper you take matters into your own hands. Improved visibility, along with pre-billing and invoice control options allows for more interaction with supply chain partners. A modern TMS allows you as a shipper to automate invoice checking based on predetermined parameters. If the check is passed, payment follows automatically. The prebilling function in a TMS provides control. Pre-billing puts an end to unnecessary discussions and issuing credit notes.
2. Visibility
Real-time visibility is almost the norm, especially for certain transport modes. But a TMS does more, such as delivering better control and service through real-time tracking and ETAs for all modes of transport across borders. It also provides a control tower view across supply chain activities. From purchase order to proof of delivery, real-time visibility is created for end customers, while also helping to improve control over transport activities and costs. Finally, a TMS provides an integrated overview of transport, inventory, customs statuses and carrier/supplier performance.
3. Sustainability
Anyone who wants to be successful in terms of sustainability will need to be able to exchange data easily with chain partners. When selecting a logistics service provider, you as a shipper or logistics service provider can request CO2 journey data. Exchanging data with supply chain partners can also lead to better predictions about the emissions for a particular run or the total number of runs agreed with a carrier. If this data is exchanged digitally, it also reduces the need for paper documents.
4. Execution efficiency and collaboration
If you have a TMS that can easily be linked to carriers' own systems, that is a big plus. Transporters can transmit this data automatically. This results in less manual work and a lower risk of making mistakes. Order confirmations, including the administrative steps that follow, are also automated. Some suppliers enter data, directly or via a portal, into a shipper's TMS. That way the data is brought together. It is an example of cooperation where a TMS plays an important role. The TMS can also play this role in execution, pre-shipment or planning activities. Who is allowed to do what is precisely specified in the TMS. The customer's wishes should be the decisive factor in the options that the TMS gives the various chain partners.
Descartes is providing on-demand software-as-a-service solutions aimed at improving the productivity, performance and security of logistics-intensive businesses.
Download:
Whitepaper: The 4 key points to take full advantage of a TMS