Tackling flow management challenges in fulfilment centres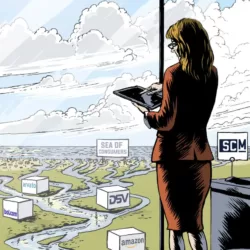 Fulfilment centres are becoming increasingly complex. The same inventory is often used to fulfil orders in all shapes and sizes, from multiple pallets to single items, and the wide range of customer delivery options and requirements make the operation even more challenging. How are various links in the e-commerce chain keeping their operations manageable?
By Marcel te Lindert
Harman International is a supplier of products such as headphones, speakers and soundbars under the JBL and Harman Kardon brand names. Due to numerous different order flows, its operation is considerably complex. One main flow comes from Harman's own sales offices in a number of Western European countries, who submit retail orders directly to the company's warehouse in the Dutch town of Heijen. From there, smaller orders are shipped directly to the stores via parcel carriers. The larger orders are picked and packed at store level in Heijen and shipped on pallets to a transport hub for further distribution to the stores. "But if retailers have centralized their purchasing and logistics, we ship the orders to their central distribution centres," says Henri Colijn, Senior Director of Operations at Harman International in EMEA.
The second main order flow comes from countries without a Harman sales office, where the company works with distributors who arrange their own transport for their orders. The goods are collected from Harman's warehouse, sometimes several trailers at a time – and if the volumes are large enough, containers full of products are shipped directly from the factories to the distributors' distribution centres (DCs). "That's particularly interesting for distributors in the Middle East, because it means that the containers don't have to pass through Rotterdam and the warehouse in Heijen first." The third and final main flow at the fulfilment centre in Heijen concerns the consumer orders that are received through the web shops of the various brands in the various countries. "Plus our products are sold through other retailers' web shops, of course," says Colijn.
Tendering process
The warehouse in Heijen is run by fulfilment specialist Arvato, which has been handling all the company's e-commerce shipments – and also the orders from Dutch electronics retailer Mediamarkt's stores – since the summer of 2019, and Harman's other flows since May 2020. "Three years ago, we decided to start a tender process because of our rapid growth. Our volumes had grown fivefold in just a couple of years thanks to a number of successful new product introductions, and our existing, manual warehouse operation could no longer handle those volumes. One solution would have been to deploy even more people, but we decided they would only get in each other's way."
For Colijn, it was clear that Harman had to move to a largely automated warehouse: "We noticed rapid changes in both the product profile and the order profile. The traditional cumbersome speaker boxes were being replaced by smaller and more compact speaker sets. The introduction of headphones added even more small products to our range. At the same time, the order size was shrinking. Rather than ordering a full pallet of a single product, stores were increasingly placing small orders to replenish their stock. And needless to say we saw huge growth in our online channels, resulting in even more small orders."
Arvato was one of the few logistics service providers willing to invest in automation. "And one of the few suppliers who already had similar systems running for other clients," he adds. "Moreover, Arvato has a very strong IT structure and a data-driven operation. That's what we need to be able to respond quickly to market changes." … … …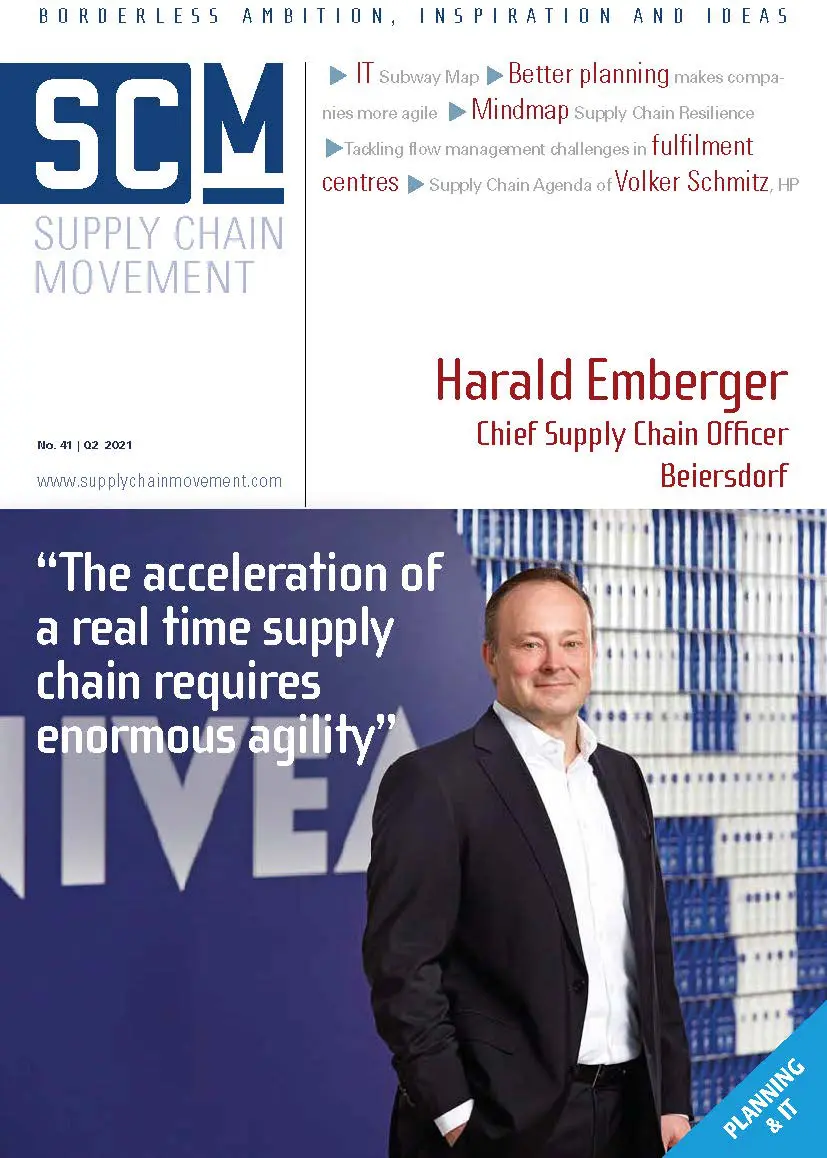 Want to read more?
This article was first published in Supply Chain Movement 41 | Q2 – 2021