End to the jubilant mood in Dutch logistics real estate sector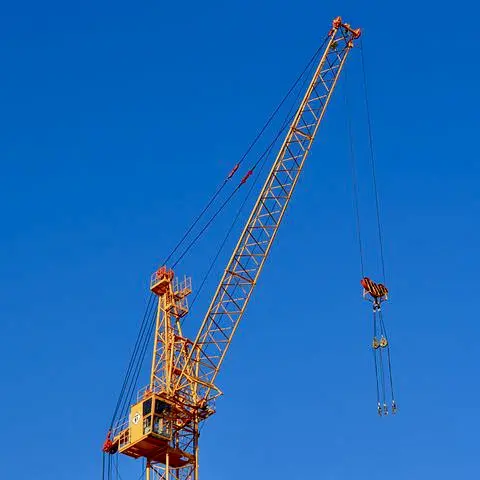 The mood of jubilation in the Dutch logistics real estate sector has come to an end. After the high demand for warehouses during the pandemic years, the expected demand for logistics real estate in 2023 has fallen to a modest 2.5 million square metres, which is just half of the demand during the peak year (4.9 million square metres in 2021). Logistics real estate investors are facing rapidly rising lending costs, which makes this sector a less attractive investment at the moment. The top four logistics regions in the Netherlands are currently Tilburg/Waalwijk, the Rotterdam region, North Limburg and West Brabant. These findings come from the annual survey by Buck Consultants International (BCI).
There is a clearly visible decline in demand for logistics real estate. Whereas the take-up in peak year 2021 was 4.9 million square metres and an estimated 3.4 million square metres last year, the predicted take-up for 2023 will be just 2.5 million square metres. René Buck, Director of BCI: "We seem to have passed the COVID-19 peak, and demand is now decreasing again. Many companies have built up extra inventory to make themselves less vulnerable to supply chain disruptions, and the exponential growth of e-commerce during the pandemic is now also levelling off."
According to him, the declining demand is not the only factor: "The supply of logistics real estate remains low, as there is limited space for new construction in Dutch business parks and few existing logistics premises are standing empty. The low supply combined with increased construction costs means that this year's rent increase, at an average of 6.8% – with outliers of 8 to 9% – is considerably higher than in previous years. Meanwhile, new-build projects are constrained by the higher financial burden due to increased interest rates."
Spatial planning
The spatial planning discussion related to warehouses is expected to intensify. "Almost all developers and investors believe that more attention should be paid to the architectural design of distribution centres and incorporating them into the landscape," states Casper Wolf, Senior Consultant at BCI. But the companies are not open to overly controlling government policies.
According to Wolf, plans to disallow the development of warehouses without a confirmed end user or to only designate five sites for the development of mega distribution centres have been rejected. "However, a growing number of real estate players believe that provincial governments should steer their policies more strongly towards establishing the desired large or very large distribution centres on new sites. This would then allow smaller warehouses (less than 20,000m2) to be set up on the existing sites."
The sustainability of a building is now the most important design criterion in the development of logistics premises. This includes several elements, such as energy efficiency, sustainable energy generation, zero-emission construction and circularity. The majority of logistics real estate players recommend a requirement to install solar panels on the roof, but developers now often find that this is not possible because the power grid is already full.
Labour market
Furthermore, the logistics sector is still struggling with a very tight labour market, according to the tenants of logistics buildings. The survey participants expect automation and robotization to offer little relief. Logistics property developers and investors have wide-ranging views on their role in this respect. "There are strongly diverging opinions about their participation in recruitment and training programmes for the logistics sector, or about seeking strategic partnerships with employment agencies to provide an integrated supply of location and labour," concludes Johan Beukema, Managing Partner at BCI.
Additionally, while the logistics real estate sector recognizes that accommodation for migrant workers is a major social problem, it does not see a role for itself. Just one in five real estate investors are willing to take responsibility for housing the migrants who will be working in new mega distribution centres in the near future.