Supply chains aren't broken, it's more a question of demand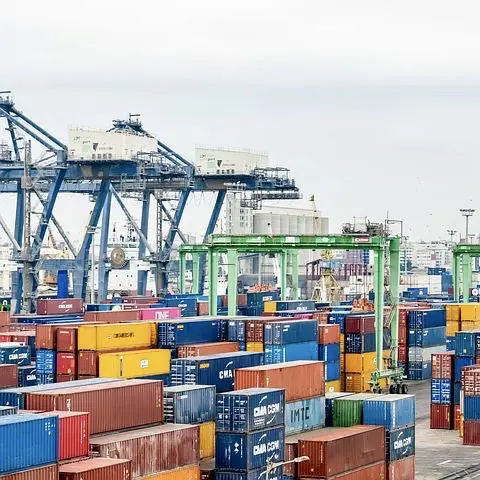 Mainstream news reports are full of claims that supply chains are broken, citing widespread product shortages, overflowing ports and spiking freight costs. But perhaps there is another way to understand what is happening: supply chains are hyper-efficient and are adapting. 
By Richard Markoff and Ralf W. Seifert
When supply chain issues first surfaced earlier this year, the initial culprit was a lack of inventory. The argument was that for years supply chain managers had put too much emphasis on working capital, implementing just-in-time inventory management, and relentlessly pushing inventory levels to absurdly low levels. And when hiccups in physical chains emerged, there wasn't enough safety stock in the chain to absorb the bumps.
This explanation seemed a bit too facile and never passed the smell test. Across all industries, inventory, when compared to demand, is significantly higher than it was 15 years ago. Exploding SKU (stock keeping unit) counts, increased promotions, the demand of e-commerce and shorter product lifecycles have all combined to drive up inventory levels. For upstream manufacturing, all it takes is one component to be missing to stop production completely, and it wouldn't be possible to have a safety stock on everything.
The infrastructure is far from perfect
The discourse has now moved to supply chain infrastructure. Port capacities are not adequate, there aren't enough containers and there is a shortage of truck drivers.
There is more truth to this argument. Physical supply chains have been hit by labor shortages due to COVID-19 and ships locked in quarantines, causing bottlenecks in moving containers away from ports and on the roads. This is also true for manufacturing, where factories have had difficulty ramping up to full production.
The current supply chain troubles have shone a light on the need to upgrade infrastructure, with the Biden administration very recently announcing significant investment in upgrading ports and dockyards, but it will take time to feel the benefits.
It's more a story of demand
But a closer look reveals that the real story is one of demand. Demand for goods is higher than it has ever been, and it is exposing the supply chain as hyper-efficient, and we are looking at a process of adaptation.
The pandemic has shifted some spending in the US from services (excluding restaurants and travel) to products. Spending far more time at home, consumers have looked to electronics for entertainment and productivity, home renovation and furniture to improve their surroundings and appliances to improve domestic experiences. This shift was fueled in part by extensive public spending to provide support during the pandemic. The result has been a demand for physical goods that is unprecedented, accompanied by an imbalance of trade with Asia.
On the B2B side, there is some understandable shortage gaming that is going, where companies inflate their true demand out of fear of not having enough. Increased inflation (caused in part by supply shortages and increased freight costs) has increased willingness to hold inventory, further increasing baseline demand.
Physical supply chains were already used to peaks in demand around Christmas. In 2013, the global supply chain had not fully adopted to the new realities of e-commerce and there were high-profile stock shortages at the holidays. Companies like Amazon reacted by adding dedicated shipping capacity under their control, and a new balance was found.
It's not surprising that supply chains had their capacity stretched, with some misses, at the holidays. If that were not the case, it would mean that supply chains had excess capacity during the rest of the year. That is a sign of supply chains being very efficient, not broken or fragile. What is happening now is as if every day were Christmas for supply chain.
Management implications
The current supply chains issues are due to a lack of anticipation of profound shifts in demand profiles. These shifts go far beyond what a general manager should expect of his demand planning process. The failure to anticipate them show how demand planning is more than a supply chain process, it is a business planning process, one that is a fundamental strategic role in the enterprise.
This article was first published by IMD on November 17, 2021.
Ralf Seifert is Professor of Operations Management at IMD. He directs IMD's new Digital Supply Chain Management program, which addresses both traditional supply chain strategy and implementation issues as well as digitalization trends and new technologies.
Richard Markoff is a supply chain researcher, consultant, coach and lecturer. He has worked in supply chain for L'Oréal for 22 years, in Canada, the US and France, spanning the entire value chain from manufacturing to customer collaboration.