Supply chain start-up in the spotlight: SKU Science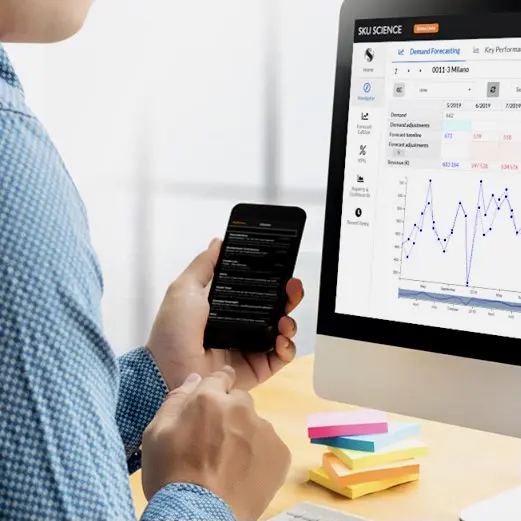 Founded in France in 2018, SKU Science leverages technological disruptions brought by cloud-hosted applications, big data, artificial intelligence and IoT to make sales and demand forecasting affordable and easy to use for all. The solution gathers information from historical sales, external forecasts and KPIs, supplemented by budget data and order backlogs, to conveniently bring together all forecast-related data in one place for analysis.
Based on the historical data, SKU Science calculates forecasts at the appropriate level for the business (item, item/customer or any other combination). The system automatically selects the best forecast from 644 statistical combinations, detecting patterns and seasonal trends. To save extra time, each forecast can be modified at any level.
In each new period, previous forecasts are used to define new KPIs aimed at further reducing errors and improving supply chain performance. Valuation of each item/combination of items enables users to focus their attention on the ones that matter most for their business, plus they can monitor the added value to quickly identify the effect of any changes.
Suitable for use in S&OP
The start-up's solution enables the data to be aggregated at multiple levels and visualized in user-friendly dashboards or exported in custom reports. Since SKU Science complies with common production and inventory management definitions and methods, it is suitable for use in sales & operations planning (S&OP) and master scheduling processes.
SKU Science, which has benefited from BPI France's French Tech Acceleration Fund, has already set up more than 200 user accounts for clients in food, retail & wholesale, healthcare, manufacturing, agriculture and telecoms.