Supply chain start-up in the spotlight: Winddle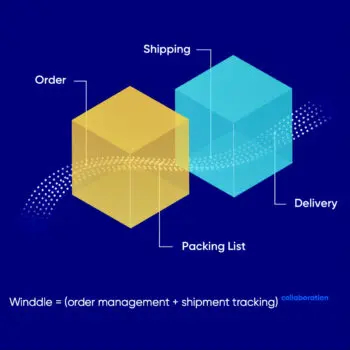 Winddle is a collaborative supply chain management platform that unifies data and streamlines collaboration between IT systems, supply teams and partners (suppliers, forwarders). This enables daily monitoring of the operations and the agile and seamless management of information, from purchase order validation to final delivery.
Thanks to Winddle's custom workflows, automatic alerts, comments, document sharing, metrics and easy-to-configure reports, companies are able to boost their operational productivity, increase their supply chain data accuracy at the desired granularity (e.g. PO, product, partial delivery, packing list, shipment) and improve their global supply chain performance in terms of delays, quality and costs.
Founded in France in 2015, the company was developed by experts in procurement and supply chain and is the result of several years of R&D in collaboration with business users. The start-up's user-friendly, flexible and business-focused approach ensures quick onboarding of all users. The platform is also easy to connect to other systems such as ERP.
Winddle was selected by SAP as one of Europe's eight most innovative procurement and supply chain start-ups in 2020. Currently with around 20 employees, Winddle supports approximately 3,000 supply chain professionals (buyers, suppliers and freight forwarders) from around the world in industries including consumer goods (fashion, home furnishings, toys), trade and distribution, building materials (construction) and manufacturing.
Tape à l'Oeil
The most recent addition to its customer portfolio is French children's clothing brand Tape à l'Oeil (TAO), which sells more than 25 million garments, shoes and accessories per year and is part of the Mulliez galaxy. TAO has decided to implement Winddle simultaneously with its new ERP (SAP S/4 Hana), as the two solutions bring a clear complementary value; the transactional PO and master data management are done in SAP, and the daily supply chain execution in Winddle. The tight integration of both solutions will ensure synchronized and effective data visibility for the whole organization.