Speed is a crucial factor in supply chain planning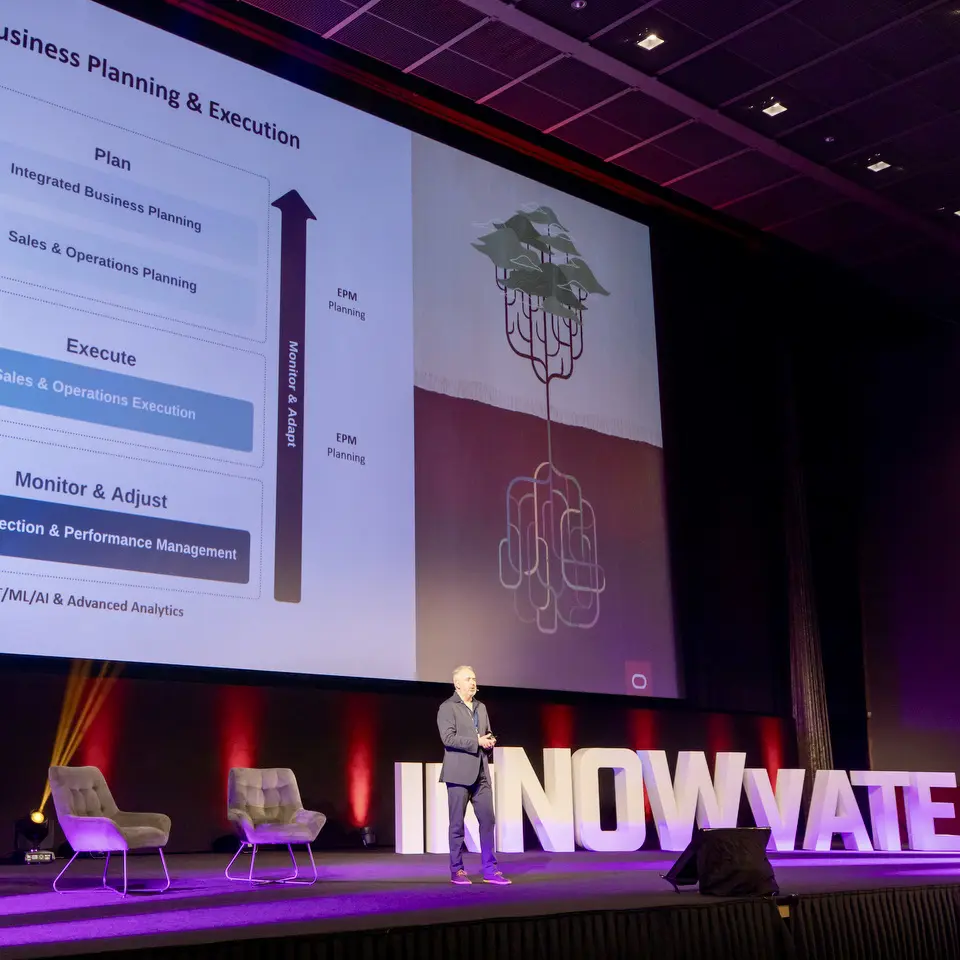 Today's numerous supply chain disruptions are forcing companies to re-evaluate their sales & operations planning (S&OP) or integrated business planning (IBP) processes. How effective are they at helping to solve the current challenges? Suppliers of S&OP and IBP solutions were on hand to provide visitors to Supply Chain Media's inNOWvate Supply Chain Event, held on 19 May at the Pathé cinema complex in Ede, with new inspiration. Their most important message: it's not only the quality of decision-making that matters, but also the speed.
By Marcel te Lindert
How many companies actually succeed in getting the most out of S&OP or IBP? Not many, if the findings of leading consulting firms such as Oliver Wight, McKinsey and Bain & Company are to be believed. According to Oliver Wight, 60% of companies lack alignment between their monthly IBP process and operational planning. "In other words, companies invest a lot of time in making decisions at the strategic and tactical levels, but the value of that is largely lost in operations," stated Glen Campbell (pictured), Supply Chain Strategy Director at Oracle.
Other findings back up that conclusion. According to McKinsey, no more than 37% of business decisions have the right quality and speed, while according to Bain & Company, 40% of the strategy is lost in operations. That's why Oracle has developed a solution called IBPX, with the X standing for execution. Campbell: "The time it takes to execute decisions at the strategic or tactical level is crucial. The longer it takes, the more time you need."
More responsive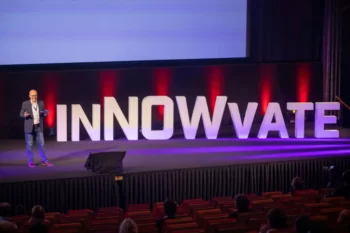 Like Oracle, software supplier Kinaxis also emphasizes the importance of speed. Companies lose valuable time because many planning processes such as demand planning, supply planning, inventory planning and capacity planning are disconnected; they are performed by different planners using different systems. A change in predicted demand should trigger different decisions in purchasing and inventory management, but in practice such a change is often noticed late, if at all.
Kinaxis therefore advocates concurrent planning, in which all planning processes are linked in real time. "If anything changes in the demand plan or supply plan, this becomes immediately visible to all the other planners in the company, so that they can respond immediately," said Jim Bralsford (photo), Senior Director Industry and Solutions Marketing at Kinaxis. He was keen to dispel the myth that it's more important to increase forecast reliability than supply chain agility: "You can keep fine-tuning the forecast, but ultimately it's better to focus on agility."
220,000 decisions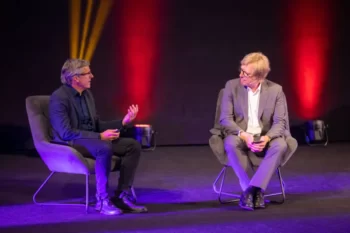 Five years ago, Unilever decided to invest in artificial intelligence in the hope of making better and faster decisions. "It wasn't so much about automating tasks, but about improving decisions that were often based on emotion and experience. We wanted to make decisions based on data," explained Olivier Carnet, Executive Vice President of Supply Chain Excellence and Transformation at Unilever. Carnet (pictured right, next to Gonzalo Benedit of Aera Technology) had been invited to share his insights by Aera Technology, the supplier of the artificial intelligence. "We made 220,000 decisions using Aera Technology's platform in the first four months of this year alone – both big and small decisions, and also decisions that we previously never even made."
Unilever is using the Aera platform to create skills. "Skills are basically apps that produce recommendations or automated actions, for example related to safety stocks or rescheduling production lines," explained Carnet. "We have already developed 12 skills and are working on ten more. We want to increase the number of skills fivefold in the next three to five years."
On the same page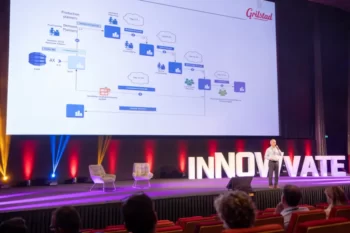 Not all companies need artificial intelligence in order to take a big step forwards, however, as illustrated by Grilstad. When it comes to planning, this Norwegian meat processing company has switched from using its ERP system and Excel to an integrated IBP solution from Blue Ridge. As a result, the impact of supply chain decisions on business operations is now immediately visible, which helps to keep everyone in the company on the same page. "Grilstad now knows in advance where bottlenecks will arise. That enables them to solve problems before they manifest themselves," said Sverre Rosmo (pictured), General Manager Nordics at Blue Ridge. "Planners spend less time on fire-fighting and they are less stressed because they have the confidence that they can cope with any problem that might arise."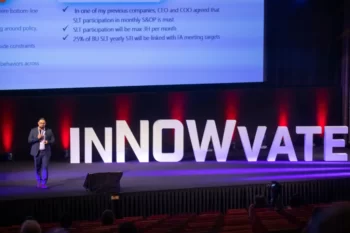 Sandeep Walia (pictured), Chief Transformation Officer at Slimstock, highlighted the importance of effective implementation. Merely implementing S&OP or IBP software is not enough. The implementation must result in a different approach to decision-making. "And commitment from senior management is crucial for this. After all, that's the level at which the most important decisions are made," stated Walia.
More about inNOWvate Supply Chain Event 2022?