Supply chain start-up in the spotlight: Livejourney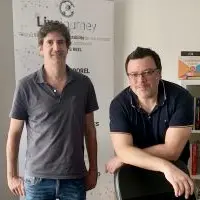 French start-up Livejourney is a software editor company that has developed a process mining solution designed for supply chain aimed at achieving operational excellence. The company claims that, as businesses have digitized every aspect of working life into IoT systems, core processes have become too fast, frequent, interconnected and distributed to manage manually.
The scale and complexity of the modern process environment has accelerated beyond the capabilities of traditional tools, process mapping software and consultants. To address this problem, Livejourney offers a real-time and predictive flow solution to monitor business processes such as customer journey and logistics paths.
The set of solutions – which includes control tower alerting and a dynamic scenario simulator – helps businesses to unlock the full potential of their data through process mapping/modelling, real-time conformance, predictive & prescriptive analysis, and automation. As a result, businesses can identify key customer touchpoints, moments of ruptures and unexploited opportunities for value creation.
Data preparation and data cleansing capabilities
In 2021, Gartner stated that "Livejourney focuses significantly more than its competitors on data preparation and data cleansing capabilities, followed by real-time dashboards with support for KPI capabilities".
Founded in 2015 by Simon Pioche and François Arnaud (pictured), Livejourney currently has 19 employees and is helping customers across all process industries, including e-commerce, to save money and improve cash flow through better process management. Its customer base includes La Poste, L'Oréal, Renault and Orange.