Supply chain start-up in the spotlight: Kodiak Rating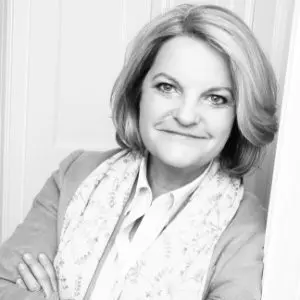 Kodiak Rating was founded in Stockholm, Sweden, by Malin Schmidt (CEO, pictured) in 2015. Frustrated at seeing poor digital solutions forced upon line managers and co-workers, she set out to help global sourcing & procurement teams to know where they buy from, who they buy from, and why they buy from them – all from the comfort of one scalable platform. Today, the company employs a team of technology professionals & global supply chain and sourcing executives working to make smart, safe and sustainable sourcing and supplier relationship management (SRM) less difficult – and less risky – than it has been so far.
The Kodiak Rating platform enables users to gain deeper supplier insights through advanced analytics and supplier ratings. The solution supports the management of supplier information, supplier performance, supplier data quality, supply chain risk, contracts and certification, supplier compliance, supplier audits, supplier communication & collaboration, strategic sourcing and other tasks.
By providing so much supplier data and information all in one place, the solution enhances operational efficiency, visibility and transparency. Its modular design offers customers the flexibility to plug & play with the products they find most relevant. The modularity of the platform also makes it scalable, flexible and agile, allowing each organization to continue to address their own specific supplier management challenges as they change over time.
Kodiak Rating in Top 50 Nordic Start-ups
Kodiak Rating currently supports 35 customers spanning a total of 185 entities, and the platform is being used to manage over 70,000 suppliers. The company was named one of the Top 50 Nordic Start-ups by Serendipity in 2017 and was selected as one of just 20 growth-stage start-ups to participate in the RiSE accelerator at Digital Procurement World (DPW) in Amsterdam in 2019. It was also involved in the Vinnova-funded Blockchain Innovation Project 2018 and its blockchain project was covered in Spend Matters 2018.