Supply chain start-up in the spotlight: Carbmee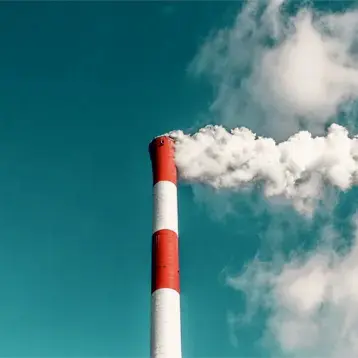 Carbmee was founded in Berlin, Germany, in early 2021 with the goal of helping emissions-intensive industries gain visibility of their emissions and take action to reduce them where it matters most. This has translated into a vision of driving sustainable business transformation based on environmental intelligence in order to achieve net zero by 2050.
Now with a team of over 50 people across three offices (in Berlin, Munich and New York), the start-up is on a mission to empower companies to get carbon reduction under control, particularly within Scope 3 carbon emissions management, with the help of automation technology. Having gained industry insight and experience at various leading companies, its specialists are committed to solving complex enterprise problems with the company's end-to-end carbon management solution that has been purpose-built for complex industrial supply chains.
Environmental Intelligence System
Carbmee's Environmental Intelligence System (EIS) is not just a reporting tool or an offsetting platform – it is about integrating operational ERP data to identify where to abate emissions at their source and managing carbon reduction initiatives as effectively as possible. By linking emissions from materials, transactions, logistics and supplier data to globally recognized standards and methodologies, the solution calculates carbon footprints down to a supplier-specific level.
This results in a holistic carbon management platform that guides each customer through their decarbonization journey based on a 'measure, reduce and report' approach. Functionalities include automated carbon footprint calculation, transparency across Scopes 1, 2 and 3, analysing emissions hotspots, collaborative data gathering with suppliers, scenario planning, customized recommendations of reduction initiatives, monitoring progress and reporting on targets achieved (including compliance status with international standards such as SBTi).
Efficient collaboration
The platform, which is system-agnostic and can integrate with any ERP system, fosters efficient collaboration across the entire value chain and yields a high return on investment. Carbmee is already serving customers including Georg Fischer, Ravensburger, Steinbeis Papier, KWS Seed, Kärcher and Infarm. The start-up is attracting substantial attention within the industry, including as a Gartner Cool Vendor 2022, the Frost & Sullivan Best Practices Award, Spend Matters Future 5 and the ProcureTech 100.