Supply chain start-up in the spotlight: AFTS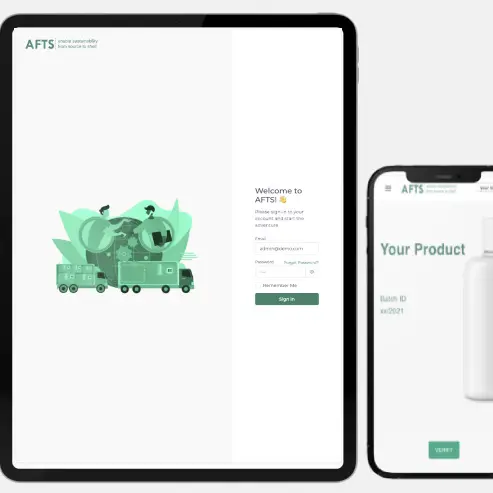 AFTS UG was established in Berlin, Germany, just last year as an interoperable blockchain-based track & trace platform solution. It is aimed at enabling businesses to develop sustainable supply chains and achieve their sustainability goals.
The name AFTS stands for 'Assured Farm to Shelf, and is an expression of the company's purpose: to help its customers to demonstrate in a credible, tamper-proof and unambiguous manner that their products really do have the sustainable properties they claim (such as sustainable resource management, human rights and climate protection).
By providing the technology to collect and analyse high-quality supply chain data about goods and materials from the source all the way to the end product, AFTS helps clients to manage risks, manage costs and build trust by providing transparency to customers, consumers and NGOs. Between them, the four members of the founding team have extensive experience across supply chain management, innovation, sustainability, blockchain, AI and digital transformation.
Funding
The start-up, which has received funding from the German Federal Ministry for Economic Affairs and Energy, celebrated the go-live of its first customer in December 2020. The company is currently targeting global FMCG companies, with an initial focus on the cosmetics and food & beverage sectors.