Strategic trends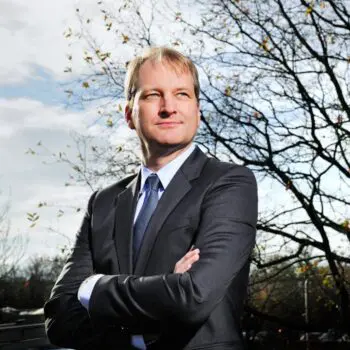 Many companies around the world are currently in the midst of a strategic repositioning. The choices they make will determine whether they survive the coming decade of innovations, uncertainties and changes, or will be obliterated or acquired by competitors.
The once-mighty conglomerate General Electric, built up by industrial icon Jack Welch, is being subdivided into three distinct companies, for example, because the various corporate structures, business models and supply chains have become so complex that there is no longer any synergy to be gained. Similarly, Japanese electronics group Toshiba is splitting itself into three to achieve the necessary flexibility increases.
Other companies are taking a more externally focused approach, with supply chain partners and even competitors, to improve their future position. Automotive manufacturers Toyota and Daimler recently signed a letter of intent to merge their truck divisions. This will deliver procurement savings and enable them to develop electric trucks jointly.
Strategic repositioning
The recent supply chain conference held by analyst firm Gartner in Barcelona featured several examples of strategic repositioning. According to Vanessa Clemendot, Chief Supply Chain Officer of L'Oréal North America, her company regards Amazon Business and Cosmo Prof as its main competitors, which is why L'Oréal also sells products from other brands in its own professional salon distribution operation called SalonCentric.
In fact, strategic supply chain collaboration can go even further. For example, Selma Öner, Chief Supply Chain Officer of one of the world's largest manufacturers of glass products, indicated that their partnership with planning software vendor Icron is so strategically important that they have decided to invest in the company.
Vertical supply chain integration
One very striking example of vertical supply chain integration came from Procter & Gamble. Pietro D'Arpa, Vice President of Supply Chain at P&G, stated that his company is at the beginning of the next S-curve for serving customers. To achieve sustainable deliveries, P&G in the United Kingdom has purchased its own fleet of electric trucks and – for the first time in the company's history – is taking care of transport itself. As a result, D'Arpa claimed, service in the UK is now better than anywhere else in Europe.
In other words, supply chains are clearly a strategic factor that influence a company's chance of survival. Therefore, supply chain directors are advised to make their boards aware of options for collaboration.
Martijn Lofvers, Chief Trendwatcher Supply Chain Media
martijn.lofvers@supplychainmedia.nl