Request For Problems (RFP)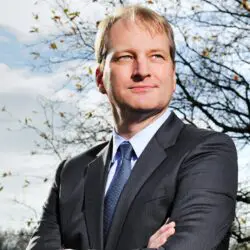 As a company involved in supply chain, how do you find the right software vendor to support your necessary digitalization? That's a question that comes up again and again during the many conversations I have with supply chain directors and executives.
As I walked around the exhibition area at Gartner's recent supply chain conference in London, I understood why it seems such a difficult question to answer. The numerous stands, mostly of software vendors and an occasional consultancy firm, were strikingly similar and all claimed to offer the ultimate supply chain solution for sales & operations planning, end-to-end visibility, digital twins, control towers and resilience.
While Gartner's various Magic Quadrants provide an overview of the best-known software vendors, they were not originally developed to support software selection and they certainly don't provide a full picture of all the market players. Supply Chain Media's IT Subway Map gives a more comprehensive overview of the proven vendors of the various types of software, but that still doesn't go far enough.
Shortlist
Once a company has drawn up a long list of potentially relevant software vendors, it usually sends a Request For Proposal (RFP) to them all. Alternatively, some companies first send a Request For Information (RFI) as the basis for creating a shortlist. I recently had the privilege of seeing a detailed RFP for planning software issued by a retail chain. The document contained a fairly comprehensive description of the business context and current systems, but did not mention the company's specific intentions and current bottlenecks. Much to my surprise, the RFP only really asked potential vendors about functionality and the costs.
Request For Problems
To ensure software selection is a success, you should approach a small number of vendors – possibly with the help of an independent consultant – with a clearly specified challenge and ask about their functionality, technology, domain expertise and for references in your own industry. Then, after checking references, you should invite a handful of vendors to hold a live demo of their solution for your industry. You certainly shouldn't be fobbed off with just a slick PowerPoint presentation full of tempting promises. If you think you can skip all these steps and simply send a questionnaire about functionality, your RFP will become a 'Request For Problems'.
Martijn Lofvers, Chief Trendwatcher Supply Chain Media
martijn.lofvers@supplychainmedia.nl