Schneider Electric tops Gartner's 2023 Global Supply Chain Top 25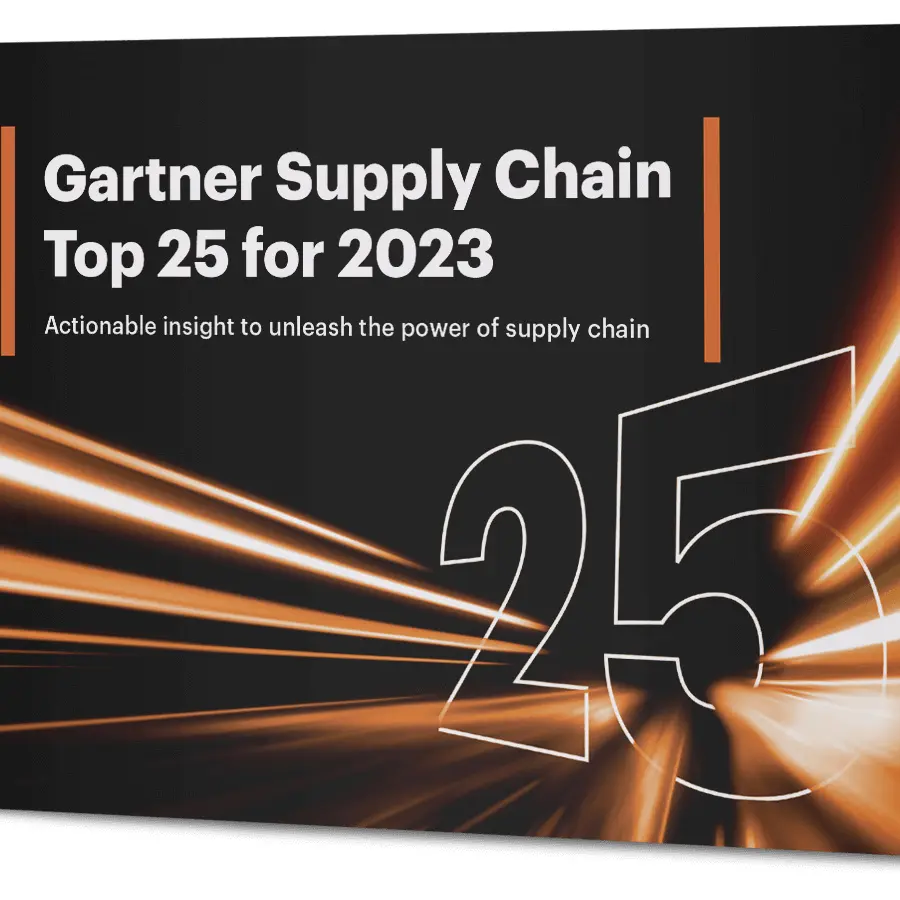 Schneider Electric has claimed the number-one spot in this year's Global Supply Chain Top 25, published by analyst firm Gartner. Tesla is a notable new entrant in this annual ranking of leading supply chain companies.
"The leading companies on our list are notable for pursuing new avenues of growth at a time when disruptions remain a near constant threat," said Mike Griswold, Vice President Team Manager at Gartner. "The best supply chain organizations are embracing the moment by both pursuing growth, while also evolving more sophisticated risk management approaches."
By claiming the number-one spot, Schneider Electric has nudged Cisco Systems into second place, ending its run of three consecutive years in the top position. The companies rounding off the top five are Colgate-Palmolive, Johnson & Johnson and PepsiCo. Tesla, AB InBev, GlaxoSmithKline and Dow are newcomers in the list. They have replaced Nike, BMW, Abvie, General Mills and British-American Tobacco.
Sustainability is front and centre
"Schneider Electric's work embodies multiple trends we see among top supply chain organizations this year, such as embracing an ecosystem approach that has helped reduce the carbon footprint of some key suppliers by 10% in less than two years," Griswold added. "Sustainability continues to be front and centre for the members of our list, with 19 companies once again achieving perfect ESG scores."
Gartner continues to recognize companies' sustained supply chain performance via the 'Masters' category, introduced in 2015. To be considered Masters, companies must have achieved a top-five composite score in the Gartner Supply Chain Top 25 for at least seven of the past ten years. Amazon, Apple, P&G and Unilever all qualified for this prestigious category this year.
The Gartner Supply Chain Top 25 for 2023
1. Schneider Electric (5.98)
2. Cisco Systems (5.22)
3. Colgate-Palmolive (5.18)
4. Johnson & Johnson (4.95)
5. PepsiCo (4.77)
6. Pfizer (4.70)
7. Microsoft (4.55)
8. Lenovo (4.48)
9. Walmart (4.39)
10. L'Oréal (4.15)
11. The Coca-Cola Company (4.13)
12. Diageo (4.04)
13. Inditex (3.92)
14. Tesla (3.72)
15. Siemens (3.70)
16. Intel (3.69)
17. Nestlé (3.66)
18. AstraZeneca (3.61)
19. Dell Technologies (3.61)
20. McDonald's (3.50)
21. HP Inc. (3.35)
22. AB InBev (3.09)
23. Alibaba Group (3.08)
24. GlaxoSmithKline (3.05)
25. Dow (3.05)
About the ranking
The Supply Chain Top 25 ranking comprises two main components: business performance and opinion. Business performance, in the form of public financial and environmental, social & governance (ESG) data, provides a view of how companies have performed over the past three years, while the opinion component provides a look at future potential and reflects leadership in the supply chain community. Both components are combined into a total composite score.
Gartner experts derive a list of companies eligible for the ranking from a combination of the Fortune Global 500 and the Forbes Global 2000. In an effort to keep the list of companies at a manageable level, a general annual revenue threshold of US$12 billion is applied and companies without physical supply chains are excluded.