Radically different growth model needed to make supply chains truly sustainable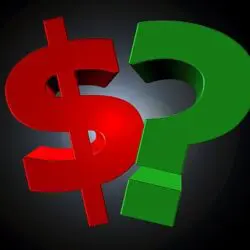 If we really want to create sustainable supply chains, we have to break the current paradigm of exclusively focusing on capital growth, according to social entrepreneur, management coach and researcher Sander Tideman. He was speaking during the Supply Chain Excellence Leadership Platform (SCELP) about sustainability on 23 March. He advocated a new paradigm in which companies use supply chains to create value – not only for themselves and their customers, but also for the world around them. Royal Lemkes, a leading supplier of plants, is already doing this, according to CEO Michiel de Haan: "We don't need to earn more every time. Enough is enough, isn't it?"
At every university, students of business administration learn that the guiding principle is capital growth. This requires production and consumption. "This idea is fine from the point of view of efficiency and profitability, but not from the point of view of sustainability. We focus everything on our company and our customers, but we don't consider society and the planet. Even in universities, sustainability is covered as a minor subject, at best," said Sander Tideman.
Tideman has written a book called Triple Value Leadership, which will be published in early May. In it, he argues for a new paradigm which revolves around triple value creation: value for the company, value for the customers, and value for the world we live in. "So there's an extra dimension: value for society. That doesn't necessarily have to be given an economic value, but we do have to include it in our business considerations – simply because we depend on that society. After all, it's what produces the consumers of the future."
Creating an impact
Tideman had been invited as a speaker by the SCELP Working Group on Sustainability, consisting of Pim Pilon (Vivera), Annemarie Goijarts (Coop), Fredrik Blömer (Videojet), Janko van Elderen (Gwynt), Stijn Sweere (Kerry) and Paul van der Leer (Kwikfit). He explained how supply chains can be used to create an impact. "In every supply chain we add value to inputs, i.e. raw materials, which leads to an output: a product. But what matters is not really that product, but rather what people do with it. The purpose of soap is to encourage people to wash their hands. If enough people do that, we create an impact by stopping the spread of diseases."
Royal Lemkes, a supplier of pot plants to major retail chains such as Ikea, Aldi and Jumbo, shares the goal of creating an impact. "By 2030, we want every Royal Lemkes plant to make a positive contribution to the environment. In that context, we talk about 'positive plants'," said CEO Michiel de Haan, who added that the 140-year-old family business still has a long way to go. "Plants absorb CO2, of course, but in the production of plants – and to a lesser extent in their transport – we emit an incredible amount of CO2 into the air. And on top of that, we also use an awful lot of plastic, and unfortunately pesticides are often needed too."
Working together with competitors
It's fairly easy to make your own business more sustainable, according to De Haan – it's just a matter of doing it. The biggest challenge lies elsewhere in the supply chain, which in his case includes 700 different plant growers. Improving sustainability in that supply chain requires leadership. "We work in a highly fragmented sector where companies often don't have the luxury of an in-house sustainability manager. We need to help them reduce their footprint and suchlike, so we organize knowledge-sharing sessions for them. This results in more awareness and action, not to mention a better relationship with these growers."
Besides seeking collaboration with its customers and suppliers, when it comes to sustainability Royal Lemkes also works together with its biggest competitors. De Haan: "It's fantastic to jointly think about which buttons we need to push in order to accelerate sustainability in our sector."
Minimum viable profit
It helps to let go of the idea of profit maximization according to De Haan, who prefers to work with the concept of minimum viable profit. "Of course we want to make a profit. But the discussion about collaboration becomes a lot easier if we tell our chain partners that 1.5% is sufficient. We don't have to earn more every year. Enough is enough, isn't it?" he said.
During the event, SCELP members also discussed the topic of sustainability leadership. After all, as both Tideman and De Haan pointed out, leadership is necessary if we are to stop pursuing capital growth and to bring about a transition. But supply chain leadership alone is not enough. In almost every discussion, the conclusion was that the government can play an important role in creating transparency and a level playing field. In other words: sustainability leadership is also needed at governmental level.