Online shoppers want information about sustainability of shipping options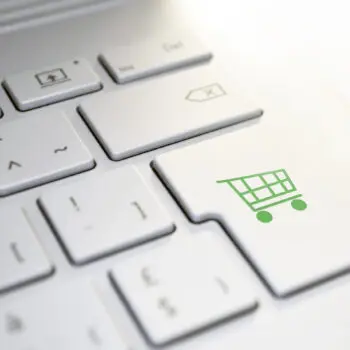 As people are doing more of their shopping online, e-retailers are coming under greater pressure to focus on sustainability. Research by Manhattan Associates shows that nearly six out of ten Dutch consumers value transparency about the environmental impact of deliveries and want insight into the sustainability of shipping options.
Online shopping has become commonplace for most consumers nowadays. According to a Manhattan survey of a thousand Dutch consumers across various age groups, more than two out of three respondents (67%) make an online purchase on average at least once a month, with 17% ordering something from a web shop at least once a week.
To explore the potential environmental impact of the popularity of online shopping, the survey also asked consumers about their expectations of e-retailers in terms of sustainability. Seven out of ten (71%) believe it is important for companies to improve their operational sustainability. Meanwhile, more than 58% want businesses to communicate transparently and in detail about their efforts to manufacture and supply products more sustainably.
Sustainable deliveries and returns
Next-day delivery is not necessarily a must, according to the survey. Around 67% of respondents expect web shops to offer climate-friendly delivery and return options. Moreover, 57% want online sales channels to actively indicate which is the most sustainable shipping option. There is still room for improvement in this respect, according to Manhattan, because only 34% of consumers say that online retailers already communicate this clearly. Packaging is another issue that demands attention, with 73% of consumers expecting their online orders to be shipped in sustainable packaging materials.
Last but not least, sustainability should also be a factor in the returns process, because around 69% of shoppers believe that sustainability is important throughout the entire lifecycle of the products they purchase online. They want businesses to recycle returned items, for example. Moreover, 67% would like to be given the choice of having faulty items they return repaired rather than simply being replaced.
Sustainability is a bigger priority than ever
"In recent years, the e-commerce sector has already taken significant steps to become more sustainable. Today more than ever, sustainability is a priority for any successful web shop. But clear information is the key to changing customer behaviour, so e-tailers should offer various shipping options and show the ecological impact of each one," advises Pieter van den Broecke, Managing Director at Manhattan Associates in Belgium, the Netherlands, Denmark, Germany and Eastern Europe. "Ultimately, this is not only good in terms of sustainability, but it also helps businesses to work more efficiently and save costs. So it's a win-win for consumers, retailers and the planet," he concludes.