Hybrid customers require a new retail strategy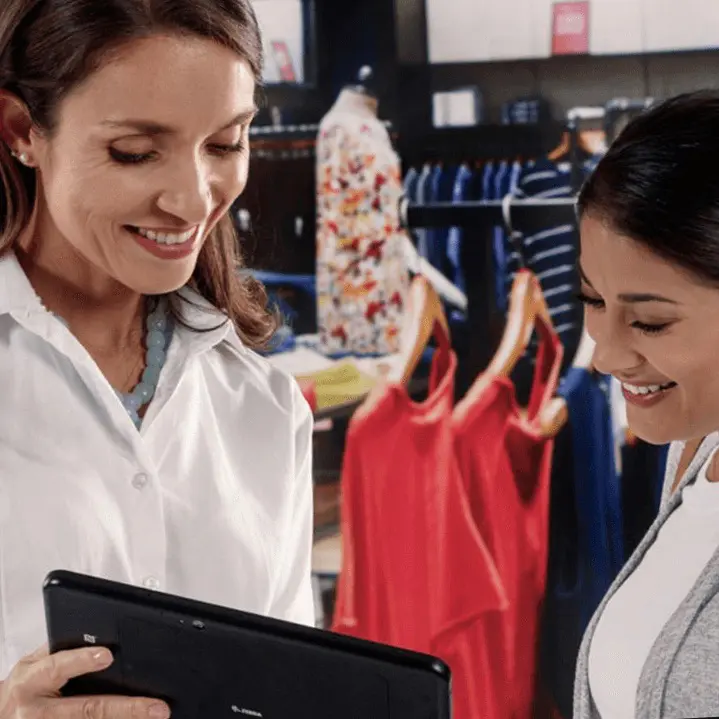 The lines between physical and digital commerce are increasingly blurring. 83% of retailers see a clear link between the two; if a product is not available in-store, consumers can order it online, and vice versa. That's according to figures from an international Manhattan Associates survey of 3,500 consumers and 700 retailers. A new retail strategy is necessary, according to the technology leader in supply chain and omnichannel commerce.
Retail has now adapted to today's digital age. "Shopping habits have changed forever and there can be no return to the status quo," says Henri Seroux, SVP EMEA at Manhattan Associates. "As the retail industry recalibrates for this next normal, the ability to navigate disruption, while enhancing the physical and digital customer experience, will become increasingly important; as will the technologies that allow retailers to fulfil in-store and online orders in an agile, sustainable and profitable fashion."
Single view of inventory
A one-size-fits-all approach no longer works. Although the vast majority (83%) of retailers surveyed state that their online and in-store retail are well aligned, only around 50% allow in-store purchases to be returned online. In addition, it is often not possible to buy a product online and return it in-store (46%). Only 6% of retailers have an accurate overview of their inventory both online and in-store.
More than a third of consumers (34%) prefer the click & collect delivery method, followed by contactless/curbside pickup (19%). "This finding highlights the importance of offering consumers choice when it comes to fulfilment options and the need for retailers to possess a single view of inventory, as keeping that all-important customer promise just got a whole lot more complicated," states Natalie Berg, retail analyst, author and founder of NBK Retail.
Alignment between online and offline
Nearly a quarter of consumers (24%) expect shop assistants to be able to check availability at other stores if a product is out of stock, or for it to be possible to order that product for home delivery or pick-up. This illustrates once again the blurring of the boundaries between online and offline retail.
Seroux continues: "40% of consumers still favour traditional sales checkouts in-store, whereas 19% would like to use more digital methods such as self-checkout on the shop floor with a shop assistant via a mobile device (8%). Interestingly, almost two-thirds (63%) of retailers agreed that checking stock availability was the most important customer-facing duty performed by their shop assistants in 2022."
He says the study also shows that the importance of human interaction or the role of the physical store should not be underestimated in this digital age. "Over the last decade bricks & mortar spaces were seen as liabilities in a digital era. However, the perception of the physical store has been fundamentally changed by the impact of the pandemic. Today, many retailers are revaluating the roles of their stores, recognizing their added value as strategic hubs for online sales, not least as a fulfilment hub for click & collect, returns, endless aisles, same-day delivery and more," concludes Seroux.
Additional research findings
51% of consumers reported environmental/sustainability efforts were important or top considerations when choosing where and with whom to shop
26% of retailers believe creating a more environmentally aware and sustainable supply chain is one of their top three priorities for 2023
74% of surveyed retailers provide shop assistants with handheld devices that show a consolidated view of inventory across the network
If a return is made in-store, 99% of retailers make the product available for resale, with 38% making it available online, 25% putting it on the shop floor and 27% doing both
The most common reasons for consumers for starting the shopping experience online were to find the best offers (46%), to find out more about the product before purchasing it (44%), to make sure the product is in stock (42%) and to read reviews (41%)
68% of retailers reported that they were now operating micro-fulfilment strategies in efforts to service the numerous channels used by today's hybrid consumers
65% of consumers would like to have a choice of couriers and delivery dates, and 18% would like a choice of couriers with different cost options.