Supply Chain Trend Event: let's push ahead! (part 2)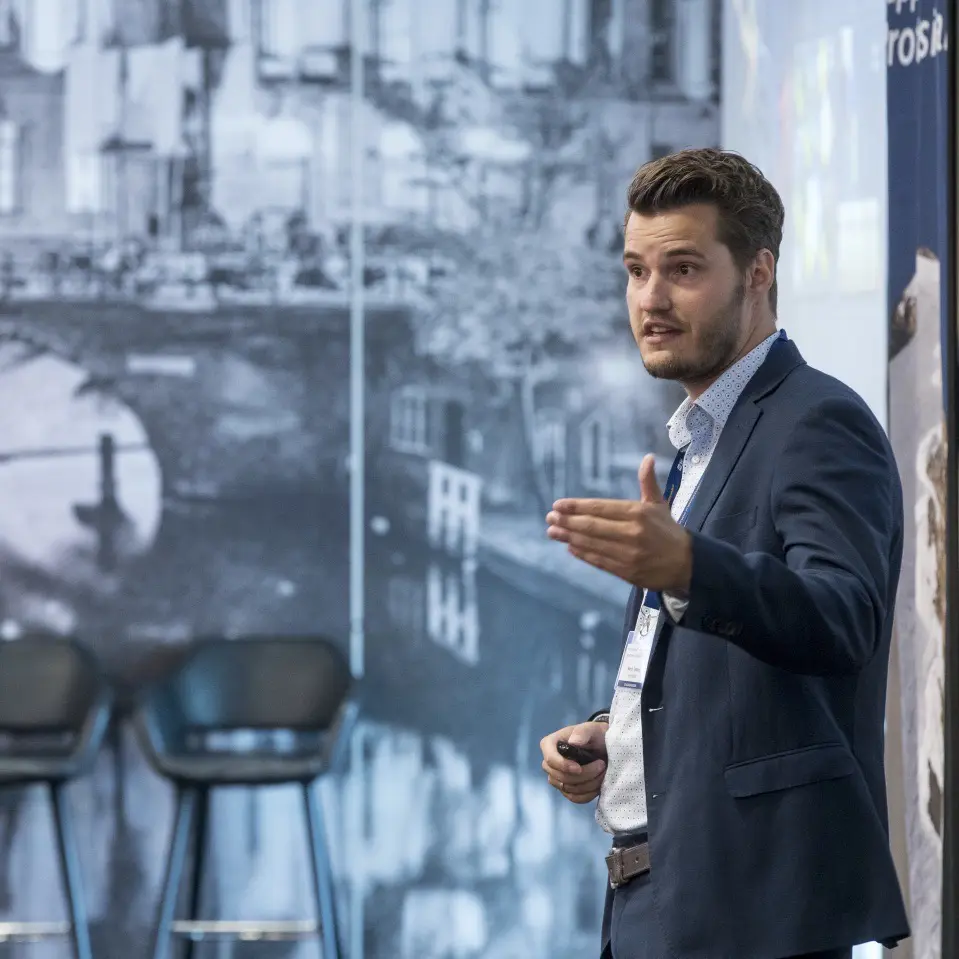 The coronavirus crisis presents not only significant challenges, but also opportunities. During the hybrid Supply Chain Trend Event 2020, six experts conveyed a common message: now's the time to seize this opportunity! Invest in technologies such as artificial intelligence, automation and 'regtech' and don't rely too much on historical data. "We need to shift from deterministic planning to probabilistic planning."
By Marcel te Lindert
Henk-Jan van Donkelaar from WMS supplier Consafe Logistics said he knew of some companies that were suddenly faced with processing three to four times as many online orders following the lockdown in Europe. According to him, leadership is needed to cope with the growing e-commerce volumes: "One customer had to put the planned implementation of a new warehouse management system on hold. The company first needed to build a larger distribution centre to handle the growing volumes."
The coronavirus outbreak has accelerated trends that were already in motion before the crisis, such as the use of automation and artificial intelligence in warehouses, and other trends such as omni-channel and sustainability are continuing unabated. This calls for smart order picking strategies and packaging approaches that reduce the amount of packaging. "Consumers nowadays don't want to receive their goods in oversized boxes," said Nabil Popalyar from Consafe Logistics.
Network design
Another issue is where to locate the warehouses. Soumya Basu from Chainalytics has 20 years of experience of performing network studies. In the past the studies usually had a horizon of three or five years, but that has completely changed as many businesses are now finding it difficult to look even 12 or 18 months ahead. "We need a different medium-term planning method. ERP systems can never supply the data that allows us to predict exactly what's going to happen. Instead, a wide range of scenarios is required. We need to shift from deterministic planning to probabilistic planning," said Basu.
Basu's specialist field – network design – provides the six competences required for this. "What's needed is visibility across the entire chain, including the part that includes the tier-one and tier-two suppliers. What should and shouldn't be outsourced? Another competence is cost-to-serve, such as to calculate the costs involved in the long tail of the product range. Network design can provide the answers."
More demand for regtech
Compliance specialist Pincvision has identified another trend, namely the 'brain drain' in the supply chain. Some organizations have a high rate of employee turnover, resulting in a lot of knowledge being lost – and if companies have to restructure due to the coronavirus crisis, the brain drain will be even greater. "But the business obligations remain unchanged, so you still need people with specialist knowledge," stated Marco Terberg (photo) from Pincvision. "At the same time, the crisis has uncovered an important weakness in supply chains: single sourcing. Many companies are now having to source their goods from different suppliers in different countries, but that requires knowledge too."
According to Terberg, there is rising demand for regulatory technology or 'regtech': software that enables companies to improve their regulatory processes and guarantee compliance. "Incorporating specialist knowledge into the software creates a 'self-thinking' system. This allows supply chain managers to focus on their core activities," concluded Terberg.
Click here for 'Supply Chain Trend Event: let's push ahead! (part 1)'.