Crowdfunding enables HappySoaps to expand in Europe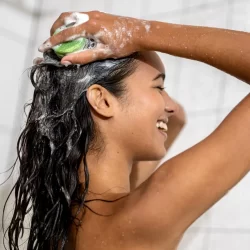 HappySoaps, a Dutch producer of 100% plastic-free and natural personal care products, has raised €800,000 through crowdfunding. The company intends to use the money to launch at least 20 new product lines and make HappySoaps available in 12 European countries. If successful, this will save at least 50 million plastic bottles a year from 2025 onwards.
When it comes to the use of plastic in Europe, packaging material is at the top of the list, accounting for 40% of the total. The two brothers Marco and Marcel Koers founded HappySoaps in 2019 to reduce the amount of plastic used for packaging purposes.
They started by developing a shampoo bar that contained no microplastics, no palm oil, no animal-based products and wasn't tested on animals. Shipping and storage were also completely plastic-free. Today, HappySoaps has more than 150 products across 20 product categories, all produced in the Netherlands.
Marco Koers: "It's fantastic to see that so many people have supported us in such a short time. In recent years we have built a Facebook community called #TeamPlasticfree with more than 10,000 fans. That has provided the base for our crowdfunding. We're very grateful that people are loyal to our brand and believe in the solutions we provide."
Crowdfunding
To finance its growth, the company opted for crowdfunding via CrowdAboutNow. "We could have arranged a bank loan instead, but we deliberately chose to do this together with our most loyal fans. This way, we can share our success with the people who are actually responsible for it," continues Marco.
In exchange for their support, all investors receive 2.5% annual interest on their contribution until the full amount has been paid back. In addition, the company will involve them in the new steps it takes. "Besides raising money, our goal with crowdfunding is to increase and strengthen our community. For example, our supporters are already helping us test new products so that we can optimize them before they are launched on the market."
Sustainability goal
From 2025 onwards, HappySoaps wants to help save 50 million plastic bottles a year. To achieve this, the company needs to grow and that requires funding. Marco: "Our goal is to facilitate entirely plastic-free households in Europe – including detergents, washing-up liquids, dishwasher tablets and a complete facial skincare line."
By opting for HappySoaps, consumers are helping to not only save plastic but also to reduce carbon emissions. Because HappySoaps products are smaller than the traditionally packaged shampoos, conditioners and shower gels, for example, they facilitate the optimal use of space in delivery vehicles so fewer trips are required to deliver the same number of items.