Homerr and Metapack partner up to make e-commerce more sustainable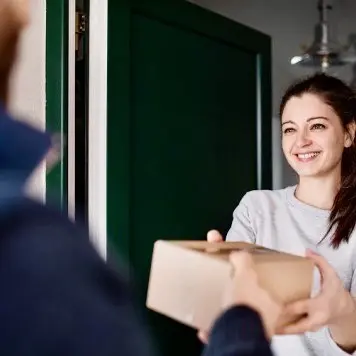 Parcel service Homerr has integrated Metapack's Delivery Manager Platform, allowing retailers to offer consumers a more sustainable method of receiving and returning parcels. This partnership also gives consumers more control and certainty over the delivery of the goods they have ordered. The partnership between Homerr and Metapack has gone live across more than 2,000 locations in the Netherlands and Belgium.
Sustainability is becoming an increasingly important consideration for consumers when making a purchase. According to new research by Metapack, a specialist in e-commerce delivery technology, almost 75% of online shoppers consider measures to make deliveries more sustainable. In addition, 32% of consumers indicate that sustainability is the most important factor when selecting delivery options.
Logistics tech scale-up Homerr offers a sustainable and social solution to the problem of receiving and returning parcels. It makes use of pre-existing routes and collection points, saving up to 79% of CO2 emissions per parcel. Homerr's distribution network is made up of service point locations (such as local stores) and social locations (local people's homes). No labels or forms are required in this process, thus also saving on paper and ink.
Sustainable delivery options
"In today's retail climate, it's imperative that retailers are able to offer their consumers sustainable delivery options," says David Randall, Director of Sustainability at Metapack. He is delighted that Homerr has joined the Metapack platform. "Working together across the Netherlands and Belgium, we'll be able to not only make it easier for our retailers to fulfil the growing consumer appetite for greener deliveries, but also provide them with a flexible and convenient method of receiving deliveries that can be tailored to individual lifestyles," Randall continues.
Making sustainability as customer-friendly as possible
"Sustainability has become a powerful value proposition to increasingly conscious consumers. Our goal is to make sustainability as customer-friendly as possible, and to make consumers more aware of their online purchases," states Juriaan Matthijssen, Managing Director of Homerr. Co-founder Mark-Jan Pieterse adds: "We've grown from a start-up to an internationally operating organization. Now working together with Metapack, we are making e-commerce logistics more social and sustainable."