COVID-19 outbreak sparks doubling of Dutch parcel deliveries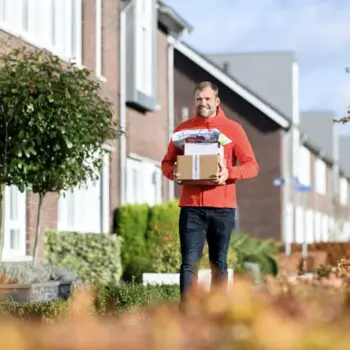 Due to the coronavirus effect, 103% more parcels were delivered in the Netherlands last year than in 2019. This left parcel couriers facing their biggest-ever logistical challenge. Nevertheless, 83% of packages were delivered the next day, according to figures from the Sendcloud shipping platform.
The same figures show that December 2020 was the busiest month ever for parcel companies, with 202% more parcels than usual. The busiest day of all in 2020 was Cyber Monday, with 271% more parcels. Over the whole year, 83% of parcels were delivered on time and the average transit time was 1.25 days.
PostNL has recently announced that it delivered a record-breaking 337 million packages in 2020, which equates to 19% growth compared to 2019. Sendcloud, which connects web shops to carriers such as PostNL, DHL, Budbee and Trunkrs, sees similar growth reflected across the board.
Explosive rise in parcel volumes since March 2020
In 2020, the platform was used to ship 103% more parcels than in 2019. The rapid growth started in March 2020, and parcel volumes even tripled (+202%) when Dutch stores were forced to close again in the traditionally busy shopping month of December.
It seems that consumers don't mind waiting a little longer for their parcels in the COVID-19 era. Research by Sendcloud during the first lockdown shows that Dutch customers were willing to wait 5.4 days for their orders during the crisis, whereas that's normally a maximum of four days.
Parcel market continues to grow
"Although the volumes will stabilize after the lockdown, we still expect the parcel market to continue to grow over the year ahead," comments Rob van den Heuvel, CEO of Sendcloud. "Many consumers have discovered the convenience of online shopping in recent months. Therefore, the industry needs to think carefully about how we can organize parcel deliveries efficiently and sustainably in the long term."