Logistics scale-up Sendcloud raises €12.6m to accelerate growth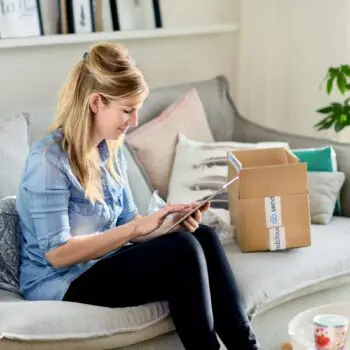 Sendcloud, one of the leading e-commerce shipping platforms in Europe, has recently raised €12.6 million to invest in the further development of the platform. The Dutch scale-up, which is based in Eindhoven, also plans to expand into the international delivery market.
Sendcloud was founded in 2012 to simplify the shipping process for web shops. The all-in-one shipping solution helps e-tailers to strengthen their competitive position by offering various shipping options at the checkout, processing orders faster and reducing shipping costs. The platform has already completed more than 50 integrations, including Amazon, Shopify and WooCommerce, and is active in eight countries.
In recent years Sendcloud has taken significant steps to improve the shipping process. However, the growth in parcel volumes and increasingly demanding consumers are creating new challenges in the field of e-commerce logistics. The demand for flexible delivery and the lack of a global shipping network make it difficult for many web shops to compete on a large scale. With its central platform, Sendcloud aims to simplify efficient parcel delivery on an international level so that shipping becomes a growth driver rather than an obstacle.
Exceptional year for Sendcloud
The funding will enable Sendcloud to add more national and international carriers to the platform and to optimize the customer experience by further broadening the delivery options. The past year has been exceptional for Sendcloud, thanks in part to the explosive growth of e-commerce and the company's recent expansion into the UK. The workforce has grown from 120 to 260 employees over the last 12 months, and the extra capital will be used to recruit a further 200 new employees to achieve the objectives.
"We first spoke to the Sendcloud team over three years ago and they have continually delivered on their plans. We are excited to support their continued international expansion and growth with this investment," said Imran Akram, General Partner of AXA Venture Partners (AVP) which led the Series-B funding round.
Simplify cross-border shipping
"Over the past few years, Sendcloud has evolved into a mature shipping solution that helps web shops to compete with major e-commerce companies. Due to the explosive growth of online orders and increasing customer demands, we see new opportunities to further improve the shipping experience," said Rob van den Heuvel, CEO and co-founder of Sendcloud. "By hiring talented people, we can achieve our ambitions to simplify cross-border shipping and take e-commerce businesses to new heights."