Sendcloud's UK expansion further simplifies cross-border shipping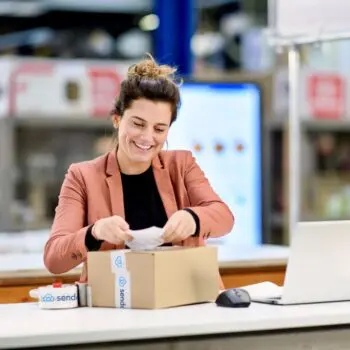 Sendcloud, the comprehensive shipping platform for web shops, is now also available in the United Kingdom (UK). The aim of this expansion by the Eindhoven-based company is to further simplify cross-border shipping, partly in view of Brexit. Besides that, entering the British market is a logical next step in the company's international growth.
With an average annual growth rate of 51.6%, online shopping is flourishing in the UK. As a result, the British e-commerce landscape offers a lot of growth potential for online retailers. Research by Sendcloud recently showed that 53% of European consumers regularly place orders with web shops in other countries, even though many shoppers are frustrated by the time and costs involved in international deliveries. By establishing a central European shipping network with local carriers and parcel points, Sendcloud simplifies international shipping.
Overcoming fragmentation in the delivery market
In addition to the United Kingdom, Sendcloud is also active in the Netherlands, Belgium, Germany, France, Austria, Spain and Italy. According to the company, its international focus helps to overcome the high level of fragmentation in the delivery market and results in efficient parcel shipping on a global level. Following the launch of the platform in the UK, key carriers such as Royal Mail, DPD and Hermes are now being added to the network, which will help to prepare the shipping platform for the possible consequences of Brexit.
International network for cross-border shipping
"In recent years we have worked hard on building a European shipping network and we are pleased that we can now also add the United Kingdom to that," comments Rob van den Heuvel, CEO of Sendcloud. "The UK is a major player in the e-commerce landscape and offers great growth potential for online retailers. Especially in view of Brexit, it is important that they organize their cross-border shipping strategies as efficiently as possible. By integrating UK delivery services and implementing simple customs forms, Sendcloud is ready to help them do just that."