Avery Dennison expands European production capacity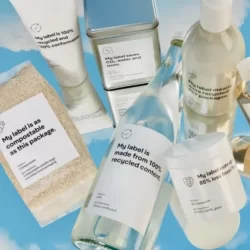 Avery Dennison is to expand its manufacturing capacity and improve its factory efficiency in Europe in response to the growing demand for its label and packaging materials. The company has earmarked €60 million for the investments.
The American multinational is planning a three-year, €45 million expansion of its facilities at Champ-sur-Drac, France. The enhancements will include five new logistics buildings covering more than 8,700 square metres, a new automated warehouse and an additional high-speed, state-of-the-art hotmelt adhesive coater which is scheduled to become operational in the course of 2024.
In addition, Avery Dennison will be investing €15 million in its Luxembourg facility which specializes in labels made with acrylic emulsion adhesives. The funds will be spent on redesigning the operational flow and installing a new emulsion speciality coater, which is expected to be operational by the end of Q1/2023.
Embracing Industry 4.0
"Our investments at Champ-sur-Drac and Luxembourg will allow us to meet customer demand now and into the future by freeing up capacity throughout our European manufacturing network," comments Tim Presto, Vice President of Supply Chain & Operations, EMENA. The investments are also described as taking the company a step closer to fully embracing Industry 4.0 practices that increase efficiency, reduce operating costs and free up employees to perform safer, higher-value tasks.