Supply chain start-up in the spotlight: SmarterChains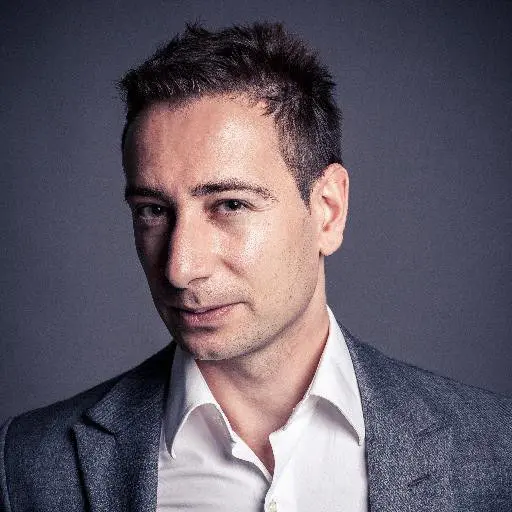 At SmarterChains, they believe in a better, agile and integrated manufacturing ecosystem where all industry actors can focus on the one thing that truly matters: accelerating prosperity and human progress to make the world a better place.
The company was founded by Vasilis Karamalegos (pictured), Gustavo Lopez Ghory and Luigi Matrone in Geneva, Switzerland, in 2018. They have developed an end-to-end enterprise software platform that leverages technology and data to provide insights, designed to help manufacturers strategize and transform towards Industry 4.0.
The SmarterChains Index is a common benchmarking standard for the industry that measures the technological and organizational capabilities of global manufacturing enterprises (GMEs) across manufacturing sectors and geographies. It comprises ten 'Industry 4.0' dimensions covering all operational functions of a factory, and is continuously adapting to the changing landscape of manufacturing technologies.
The SmarterChains three-step methodology revolves around Prepare (including internal and external benchmarking to assess Industry 4.0 readiness), Define (based on the SmarterChains Industry 4.0 Roadmap to identify solutions that tackle the key loss drivers of plant operations) and Execute (using the SmarterChains platform to drive internal adoption of the digital transformation strategy).
Leadership training course
SmarterChains also offers an award-winning remote leadership training course (ranked number one by EFMD for the Supply Chain Category Case Studies) to give management teams the tools and knowledge they need to lead the Industry 4.0 transformation forward. The company additionally won the IMD Start-up Competition in 2019 and the P&G Alumni Global Business Catapult. Mainly targeting clients in the consumer packaged goods (CPG), paper & pulp, pharma, cosmetics and tobacco industries, the company's current customer base includes Nestlé, TetraPak, Merck, Mondelez, Gucci, Coty and more.