Unprecedented first quarter for Ahold Delhaize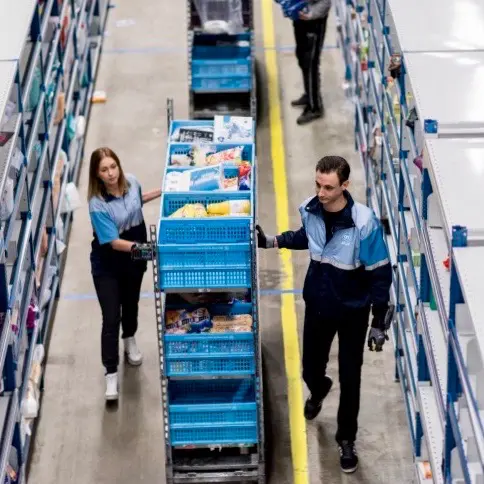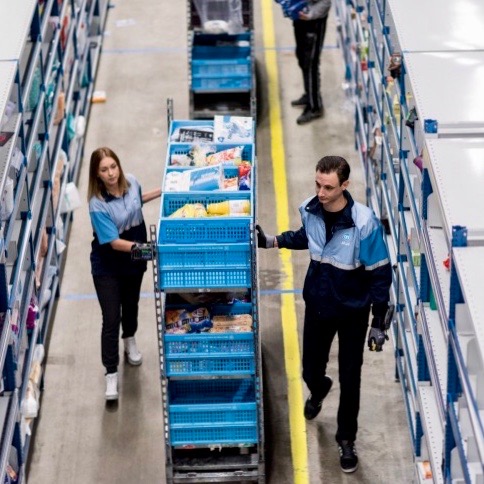 Supermarket group Ahold Delhaize, parent company of Albert Heijn, can look back on an "unprecedented" first quarter. The coronavirus outbreak sparked panic buying among many consumers, resulting in empty shelves. The retail company is now evaluating measures to prevent a recurrence.
When the coronavirus crisis struck at the beginning of March, it triggered a spike in both home cooking and stockpiling. Many consumers also turned to online grocery shopping. Frans Muller, CEO of Ahold Delhaize, was suddenly confronted with "unprecedented, prolonged peaks in demand", he is quoted as saying in the Dutch financial newspaper FD. "I've been working in food retail for some 23 years, but I've never experienced anything like this before."
Record turnover Ahold Delhaize
Thanks to the coronavirus crisis, the group achieved record turnover of €18 billion in the first quarter, a rise of almost 15% compared with the previous year, and operating profit stood at €964 million, which was an increase of nearly 43%. This was offset by extra costs. For example, 40,000 extra people had to be hired to cope with the peaks and absenteeism, and changes had to be made in the stores, such as the installation of protective screens in the checkout areas. There were also enormous costs in the food supply chain, the FD reports.
Low stock, low flexibility
Incidentally, the empty shelves in Dutch supermarkets were not the result of product shortages. There were enough products in the supply chain, just not in the right place. Muller: "A typical Albert Heijn store is replenished two or three times a day and holds very little stock itself. That has been very efficient in recent years, but also reduces the flexibility. When panic buying suddenly results in empty shelves, you can't refill them quickly enough – and especially not when social distancing limits productivity in shops and distribution centres too."
According to Muller, the design of Dutch supermarkets does not allow for stores to hold more stock. "We are, however, thinking about reviewing our agreements with suppliers and changing the layout of our distribution centres. All retailers should try to learn from this. Where is our stock, where could possible shortages arise, can we build up safety stocks? You can source shrimp from Vietnam, but if the packaging has to come from China and the factories there close, you still have a problem," he stated, illustrating the issue.
No cannibalization by e-commerce
Due to the enormous growth in online shopping, the group will accelerate the opening of two new distribution centres for e-commerce activities. Muller does not see online shopping as cannibalization: "It's about the combination of online and offline. People are busy during the week, so they order online. At the weekend, they go to a bricks-and-mortar store. Such omnichannel customers are ultimately more profitable because you get a larger share of wallet." However, he admitted that his company is thinking about the level of delivery costs and improving last-mile efficiency.