Uber Freight sold to German scale-up Sennder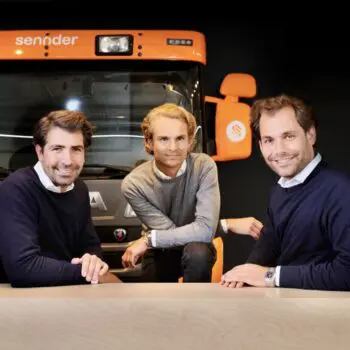 The European freight exchange arm of tech giant Uber has been sold to the German scale-up Sennder. Uber Freight was launched in the Netherlands as the first country in Europe just last year. Sennder, which also connects large companies to smaller carriers with its technology, hopes that the takeover will strengthen its position in the European transport market.
As part of the deal with Sennder, Uber will acquire a minority stake in the scale-up, which is based in Berlin. Both companies have also agreed to refer their customers to each other if transport companies or logistics service providers are looking for freight or drivers in the USA, Canada and Europe. Sennder has announced its intention to open a new office in Amsterdam.
Uber Freight's European General Manager, Tom Christenson, will join Sennder's team as chief operating officer. Uber Freight's employees, who are currently based in Amsterdam, will join Sennder as soon as the deal is fully completed and the scale-up has announced plans to establish a new office there.
Takeover of Everoad
Sennder, founded in 2015, also took over its French counterpart Everoad in June of this year. Moreover, thanks to a recently established joint venture with Poste Italiane, it is Italy's largest logistics service provider. Upon completion of the deal with Uber, the company will have offices in seven countries, with a team of more than 500 people handling 50,000 freight shipments throughout Europe every month.
Sennder is optimistic about the short-term growth prospects. Digitally connecting large companies to small carriers will reduce inefficiencies in the shipping process, the company claims. This will result in cost savings for shippers, an increase in revenues for carriers and a reduction in emissions from the industry.
Uber seeks an investor in the US
Incidentally, it recently emerged that Uber is looking for an investor for Uber Freight in the USA, where it has been active since 2017 but is still far from profitable. Although sales in the first quarter of 2020 increased by 57% to almost US$200 million, the loss increased even more sharply by 121% to US$64 million. It is hoped that additional investment will boost Uber Freight's market value.