Transporeon provides free access to information about European freight transport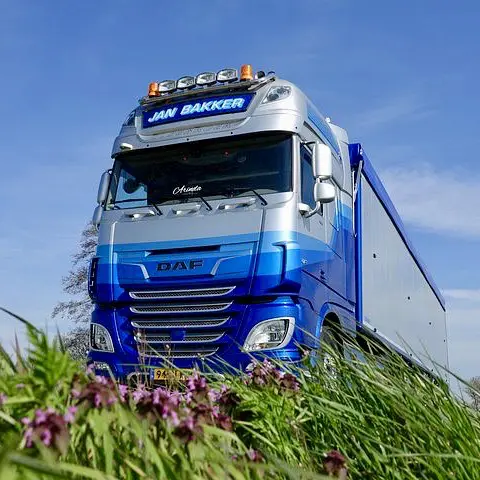 Transporeon is providing free-of-charge access to information about the latest developments in the European road transport market – including transport prices and freight capacity – for decision-makers in logistics, business and public administration. The company hopes that this information will enable professionals to make the best possible decisions in this difficult economic situation.
On its website, Transporeon has set up an information portal about the impact of COVID-19 on the economy, freight transport and the logistics sector. The platform, which is aimed at supporting logistics managers in keeping global supply chains running, can be accessed under 'Corona Update'. It is updated regularly. Together with its subsidiary Tim Consult and real-time visibility partner Sixfold, Transporeon also provides information on the website about the current border waiting times for trucks in Europe. The evaluations of the Transport Market Monitor (TMM) are currently made freely accessible to all users. In addition, the charts displayed in the TMM are being updated every 14 days instead of every month.
TMM as an analysis tool
The TMM is an analysis tool for the development of prices and available capacity in European road freight transport. It provides numerous analyses which are displayed online in charts – selectable for individual countries in and throughout Europe, for 80 country-to-country combinations and for more than ten different industries. "Previously, only some charts of the TMM were available free of charge. Now we've decided to make also the premium analyses of the development of transport market prices and capacities in individual sectors and our analyses in freight transport between individual EU countries available free of charge at least until the end of May. New users are very welcome. Our offer is aimed not only at logistics managers, but also at decision-makers from business, administration and politics," says Oliver Kahrs, Managing Director of Tim Consult.
Completing the COVID-19 picture
The TMM is based on the daily updated availability of free road transport capacity (spot market) which is offered through the Transporeon platform's virtual marketplace. The data is generated from more than 1.8 million freight orders processed annually via Transporeon's spot market and then analysed by Tim Consult. In other words, the Transport Market Monitor offers up-to-date, accurate and transparent information that completes the COVID-19 picture. New users can simply sign up here for the free basic version of TMM Freemium. Then, just like existing users, they will gain direct and full access to all the premium service's evaluations.