The 'big reveal' of The Magic Conveyor Belt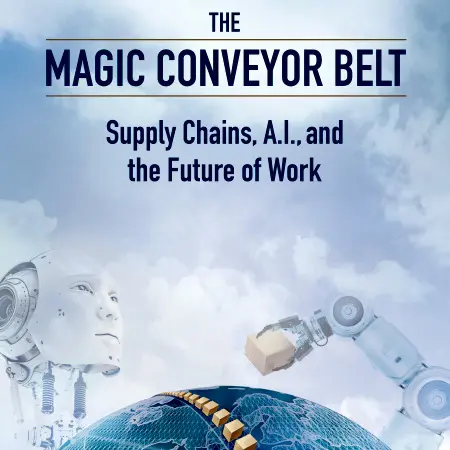 'The Magic Conveyor Belt' rewards those who stick with it. In effect, it is more like two books: an explanatory book and a visionary book. Anyone who gives up during the first part, thinking 'I already know all this' will miss out on a great second part which contains new insights for even the most experienced supply chain professional.
In the first 155 pages of his ninth book, MIT professor Yossi Sheffi explains how supply chains have radically evolved over the past few decades, not least due to globalization and efficiencies driven by technological innovation. He explicitly discusses the role of humans, which has completely changed over the years, both in production environments (factory workers, warehouse operatives) and in offices (planners, managers). Although highly interesting, this is not earth-shattering news.
The book becomes more revealing in the second part, in which the author discusses the major future trends: aging population, climate change, AI. What impact will these developments have on logistics and supply chain management? Sheffi shares his own vision on this and also reflects on the views of other academics. Rather than just making bold statements, he backs up his claims with facts, figures and research. Chapter 18 is particularly fascinating, in which he describes how digital twins and VR glasses will enable future planning teams to roam through a kind of Metaverse of their supply chain. Examining any link in the chain will show them the relevant KPIs, and simulations and AI will help them to make optimal decisions.
This book is recommended reading for supply chain directors who will have the honour of applying these advancements in practice.
'The Magic Conveyor Belt' (2023), Yossi Sheffi, MIT CTL Media, 378 pages, €17.88 (Amazon)