No resilience without a holistic approach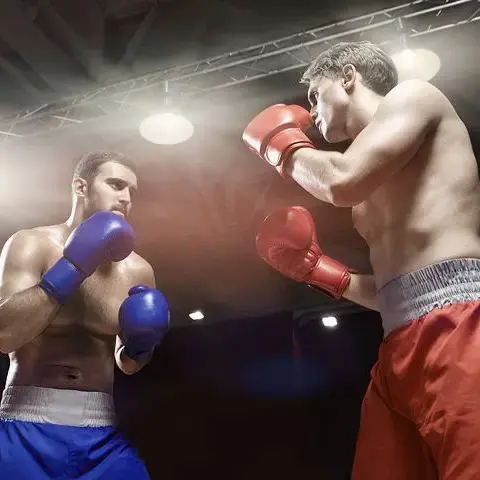 The pandemic made it clear that not all supply chains are equally resilient, which inspired Involvation and Supply Chain Media to create a mindmap for value chain resilience. In a recent webinar, Involvation's Jeroen Scheepers and Supply Chain Media's Martijn Lofvers explained the mindmap: "Companies that build in the right warning signals and can scale up quickly can make a real difference."
By Marcel te Lindert
More and more supply chain professionals are aware of shortcomings in their resilience. "But that awareness often concerns only one part of the supply chain. For example, due to increased uncertainty they might discover that their forecasting is no longer good enough. What many professionals don't realize is that a holistic approach is necessary to make the entire supply chain more resilient," said Jeroen Scheepers, principal consultant at Involvation.
Resilience as a lifestyle
The Value Chain Resilience mindmap that Scheepers created together with Martijn Lofvers visualizes that need for a holistic approach. In the webinar, they explained the mindmap together. They started off by stating that 'resilience' is about more than simply managing risks. "For us, resilience is the ability to anticipate uncertainty in supply and demand. Companies that can handle this uncertainty well benefit from a competitive advantage. So resilience is a lifestyle rather than a methodology," said Scheepers.
This is also clear from the mindmap. Supply chain design has a decisive impact on resilience, of course, but the prevailing culture and the behaviour of the people in that supply chain are also crucial. Are they aware of the uncertainty in the supply chain? Do they want to tackle it? And do they have the necessary knowledge and skills to do so? Additionally, the mindmap emphasizes the importance of both internal and external collaboration. "Collaboration relates to the information we have, the decisions we make based on that information and the partners that we involve – including customers and suppliers," continued Scheepers.
Spotting disruptions early
Scheepers talked about 'intelligence': the ability to identify disruptions in supply and demand at an early stage. The relevance of a disruption depends on two factors: the likelihood that it will occur and the impact that it will have. "Yossi Sheffi from MIT adds a third factor: how early can a disruption be detected? It's necessary to work with supply chain partners to set up systems that provide early warning of disruptions," claimed Scheepers.
Lofvers mentioned Agco, a manufacturer of agricultural machinery, which was quick to realize that COVID-19 could cause problems: "By safeguarding the supply of parts, the company was able to continue production when automotive manufacturers were forced to stop." Scheepers cited the example of Philips: "They too received warning signals as early as December 2019, but for some reason they were unable to scale up the production of respirators fast enough. If you have the right signals built in and are able to scale up, you can actually make a real difference in the market."
Decision-making at the right level
The challenge lies in using the early warning signals to make the right decisions, as the car manufacturers' current struggle to cope with the computer chip shortage illustrates: "Last year, together with Flostock, we built a model for the automotive industry based on open data. It enabled us to accurately predict what was going to happen – not only at the car makers themselves, but also at their tier-one, tier-two and tier-three suppliers. Imagine you're a tier-five supplier in this sector and you suddenly see the demand evaporate. Do you have to scale down your production, or could you take other measures?" added Scheepers.
His advice for supply chain professionals is to make decisions in consultation with their colleagues from Sales, Marketing, Production, Purchasing and Finance rather than alone. "When disruption occurs, all the attention is often focused on the operational problems. That's logical; they have to be solved. But in addition to that, it's important to look a little further ahead and also continue to make the right decisions at the tactical level." Lofvers added that disruptions can also give rise to decisions at a strategic level: "Last year, Unilever decided to pay its suppliers before it had even sold anything. And it reduced its portfolio by 60% to focus on producing only what's actually needed."
Reducing variation
The final element in the mindmap concerns agility – which depends not only on visibility and digitalization, but also on responsiveness, the creation of smart buffers and the reduction of complexity. Scheepers: "We can increase the speed by reducing lead times, among other things. One example is Fujifilm, which needs aluminium for the production of offset plates. It was using a supplier in Germany who had a three-month lead time. They were able to shorten that to just a few weeks by eliminating waste and taking a smarter approach to planning. As a result, the company can now respond to changes in demand much faster."
To increase their agility, companies can use Involvation's Wheel of Five. The first step is to eliminate unnecessary variation and therefore unnecessary complexity. If that's not possible, the second step is to absorb variation using capacity buffers or inventory buffers. The third step is to predict variation, followed by avoiding overburden and eliminating waste. "This is a powerful approach to making processes in the supply chain more agile and responsive," stated Scheepers.
Agility beats forecasting
Marc Engel, Chief Supply Chain Officer at Unilever, uses elements of the Wheel of Five in practice. One example is the company's scrapping of a large part of its portfolio last year. Engel's motto is 'Agility beats forecasting', and Scheepers is another advocate of that: "Many companies ask us how they can improve their forecasts. We always look at the variation first. Can we reduce it or absorb it in another way before trying to forecast it?"
Car manufacturers use other methods to reduce variation and thus complexity. More and more manufacturers – including Volkswagen – are building different models of different makes on a single platform. Lofvers mentioned Skoda, which shipped cars from the Czech Republic to Portugal just to be sprayed pink: "Why? Just scrap that colour. That would prevent a lot of hassle. We will see more and more companies opting to reduce complexity in the future."