Supply network visibility and collaboration are crucial to reduce supply chain risks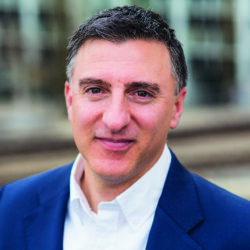 Companies are facing an everbroader range of supply chain risks, from natural disasters to cyberattacks, yet many businesses are struggling to formulate a solid strategy in response. It is no longer possible to address all the threats without supply network visibility and collaboration, according to Bill DeMartino from riskmethods. Above all, companies should not be discouraged from taking action because it all seems too complex.
"Supply chain risk management has many different aspects," says DeMartino, Chief Product Officer & Managing Director of the Americas at riskmethods. "We help organizations to identify the potential threats and to tackle them through automation and digitalization. Today, our customers are exposed to challenges on an unprecedented scale – and not just because of the pandemic, but also due to supply chain disruptions like the Suez Canal incident and cyberattacks. We really are facing a brave new world," says De Martino.
"People who are active in our industry – where organizations have worked hard on supply chain risks, compliance and supply chain disruption over the past decade – have repeatedly cautioned that we're living in a risk-laden world. The large majority of companies weren't really convinced of that in practice, but it has now become clear that it's true. There's no longer any denying it."
Need to accelerate
DeMartino regards this period as the 'great awakening'. "People are no longer wondering 'Should I invest?' but rather 'How much do I need to invest?'. And 'What's the right type and manner of investment in order for my organization to start tackling these risks?' So we're seeing considerable growth in efforts and focus among our customers. The market as a whole has realized that it really needs to accelerate."
Achieving supply chain resilience in the enterprise typically begins with establishing visibility of the inherent risk of the suppliers, and this risk identification is then bolstered by real-time monitoring. Enterprises gain the immediate value of being able to see and assess the risk profile of a supplier and react faster to events. In addition, this visibility becomes the foundation from which organizations are able to align stakeholders and establish expectations for risk appetite. Enterprises also put in place collaborative risk mitigation and ultimately transform the teams to be risk aware in their decisions.
Download the full interview
Fill in the form below and receive the full interview.
Download:
Supply network visibility and collaboration are crucial to reduce supply chain risks