Supply chain start-up in the spotlight: CargoSnap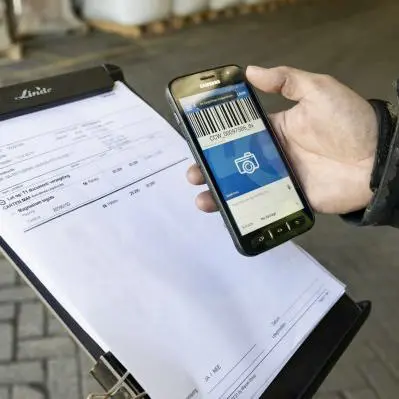 CargoSnap was founded in Utrecht, the Netherlands, by CEO Marcel Merkx in 2017. It currently employs five people. It also has five international agents giving the company coverage in North America, Latin America, India and Russia as well as Europe.
As supply chains become increasingly global and complex, the start-up's aim is to turn the burden of collecting and documenting Proof of Condition into a low-cost, high-value service. All kinds of companies in the supply chain conduct visual inspections of goods and take photos and scan documents, before dispatch and/or on receipt.
CargoSnap makes the process of storing, retrieving and reporting on those images substantially easier using its app (for both Android and iPhone) and cloud-based platform. The robust solution is designed for quick implementation, easy use and convenient data capture to improve efficiency and avoid operational delays. Experience has already shown that CargoSnap enables customers to reduce not only the workload but also claims and damage to shipments, thus directly helping to save costs.
Cool Vendor in Supply Chain Technologies
CargoSnap works in all types of processes for all kinds of companies involved in physical goods handling: shippers, logistics service providers, warehouse operators, surveyors and customers. The  app can also be easily adapted to varying customer requirements; users can build their own app, without requiring any programming skills (just click and save). The customer base already includes the likes of Koolwijk, Neele-Vat, Rhenus, Euro-Rijn, Minerva Foods and Eimskip.
CargoSnap was one of just five companies named by Gartner as a 'Cool Vendor in Supply Chain Technologies' in 2019.
Interested in start-ups? Come to inNOWvate this May, meet start-ups face to face and help decide who wins the supply chain start-up contest! Buy your ticket here.