Unilever retains top spot in Gartner's 2018 Supply Chain Top 25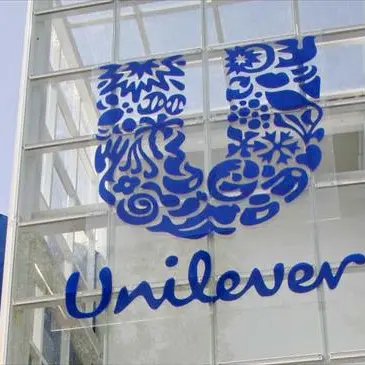 Unilever has once again held on to its number-1 position in this year's edition of the Gartner Supply Chain Top 25. With a composite score of 6.36, Unilever was significantly ahead of the rest of the top 5, namely Inditex, Cisco Systems, Colgate-Palmolive and Intel, who each scored less than 5.0. The results were announced at the Gartner Supply Chain Executive Conference, which was held in Phoenix, Arizona, USA, from 14-17 May 2018.
Unilever secured the top spot for the third year in a row. Home Depot rejoined the ranking after a three-year hiatus, while Novo Nordisk and Adidas joined the Supply Chain Top 25 for the first time. "Unilever has a strong supply chain brand, which is reflected by its top-tier opinion poll score. It also received a perfect 10 for corporate social responsibility (CSR)," commented Stan Aronow, research vice president at Gartner. "The consumer products leader is making big bets in the digitization of its supply chain. A key initiative is robotic process automation (RPA) supporting the order-to-cash process, run from its regional service control towers. Its more than 20 'bots' have already automated hundreds of processes, with a roadmap for hundreds more."
In 2015, Gartner introduced the additional 'Masters' category to recognize sustained leadership over the last decade. This year, long-time supply chain leader and last year's runner-up McDonald's was promoted to the 'Masters' category, joining Apple, P&G and Amazon in qualifying. "The key to McDonald's success is skillful orchestration across a network of strategic suppliers, service providers and thousands of companies and franchise-owned stores worldwide," continued Stan Aronow. "The company is also experimenting with digital supply chain capabilities like augmented reality to manage storerooms, so staff can spend more time with the customer."
Three key trends for supply chain leaders
This year, Gartner analysts have identified three key trends for supply chain leaders that are accelerating their capabilities and separating them further from the rest of the pack: 1) focus on customer experience, 2) scaling digital supply chain capabilities, and 3) moving to circular supply chain designs.
The Supply Chain Top 25 is published annually by Gartner, Inc., a world-leading research and advisory company. The ranking identifies supply chain leaders and highlights their best practices based on two main components: business performance and opinion. Business performance in the form of public financial and CSR data provides a view into how companies have performed in the past, while the opinion component offers an eye to future potential and reflects leadership in the supply chain community. These two components are combined into a total composite score. Along with the 'Masters' category, the Supply Chain Top 25 continues to offer a platform for insights, learning, debate and contributions to the rising influence of supply chain practices on the global economy. 2018 is the 14th consecutive year in which the Supply Chain Top 25 ranking has been published.