Road remains most theft-prone modality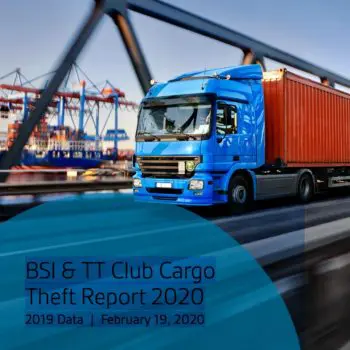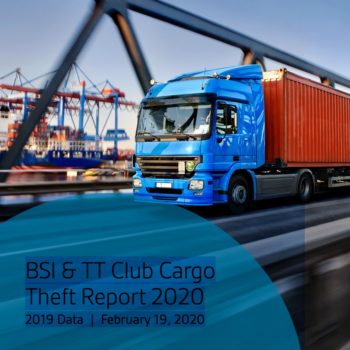 When it comes to freight transport, road is associated with by far the highest risk of theft compared to all other modalities. A report published by TT Club, an international transport and logistics insurer, and BSI, a global provider of supply chain intelligence, indicates that cargo trucks are the overwhelming target for thieves, accounting for 87% of incidents in 2019.
Other findings from the second annual study of cargo theft worldwide reveal that, in the case of thefts from unsecure truck parking areas, South America topped the list with a median value of losses of $100,000. In comparison, the median theft value was $80,000 in North America, $26,000 in Europe and just over $11,000 in parts of Asia. In terms of the commodities stolen, food and beverages represented 28% of all reported cargo thefts (up from 19% in 2018), with electronics in second place (13%) and alcohol/tobacco in third (10%).
Thefts of or from road vehicles most frequently occurred while the vehicles were in transit (37%), in rest areas (16%) or in an unsecured parking location (7%), amounting to 60% of the total thefts reported. Hijacking was the most common theft type, accounting for 26% of incidents globally.
Educating supply chain professionals
The BSI and TT Club Cargo Theft Report 2020 (available here) analyses data from BSI's supply chain security country risk intelligence tool, SCREEN, and TT Club's insurance risk management and loss prevention insights. The report is aimed at educating supply chain professionals in the detailed risk of cargo theft across the globe. It includes further advice on how theft risks can be reduced.