Retailers should give shoppers online insight into in-store stock levels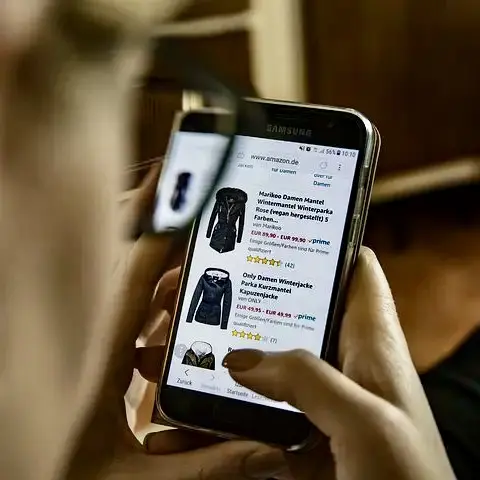 If they are to survive on the high street, retailers need to make it even easier for their customers says Manhattan Associates, a technology leader in the field of supply chain and omnichannel commerce. But how? One way is to give shoppers online insight into current in-store stock levels so that they know exactly what is available and don't make a trip to the store for nothing.
Now that many stores are open again after the lockdowns, consumers are rediscovering the joys of shopping 'in real life' rather than online – but it's far from business as usual. Shopping streets can quickly become overcrowded with shoppers, while retailers must adhere to strict limits on the number of customers allowed inside. On top of that, only a third (36%) of Dutch consumers regard shopping as a relaxing pastime, according to a survey by Manhattan Associates. In fact, more than half (57%) of all respondents are put off by the crowds in today's supermarkets and retail stores. Therefore, it's essential for retailers to optimize the shopping experience.
Before the COVID-19 pandemic, shopping was mainly a way for consumers to gain new experiences and inspiration: a carefree day out. Nowadays, however, shopping has become primarily a practical matter. The large majority (84%) of the respondents visit a brick-and-mortar store so that they can see a product for themselves before buying it. Almost two out of three respondents (65%) indicate that they do some research beforehand (either online or offline). Therefore, the store clearly remains an important place to inform and inspire customers.
Insight into available stock
When it comes to the shopping experience, Dutch consumers consider it very important to be able to see whether the product is in stock before they visit the store; it ranks in the top three for approximately three-quarters of respondents (73%) and is the top priority for 30%. Meanwhile, certainty that retailers and shoppers comply with the relevant COVID-19 measures ranks in the top three for 67%, and is the top priority for a third of the respondents. These findings imply that Dutch consumers are mainly concerned with convenience and safety.
The results of the survey – which was conducted by Multiscope among 1,100 Dutch people – show that, despite the pandemic, brick-and-mortar stores continue to play an important role during the buying process. Customers can do some preparatory research online and then make the final decision in the store, where professional staff can offer additional advice and extra service. According to Manhattan Associates, however, it is important for retailers to further optimize customer convenience.
Convenience and a positive shopping experience
"Consumers are the ones who ultimately decide how they shop: online and/or in a store. By providing online access to in-store stock levels, retailers can relieve consumers of uncertainty so that they are well prepared when they head out," comments Pieter Van den Broecke, Managing Director Benelux and Germany at Manhattan Associates. "In stores, customers can explore the various options in more detail and handle, try on or try out a product. At the same time, this gives retailers the opportunity to provide extra service. The findings from our survey underline this. Whether online or in a store, convenience and an extremely positive shopping experience can make a real difference," he says.