#UnlockRetail: nationwide last-mile delivery cooperative for retailers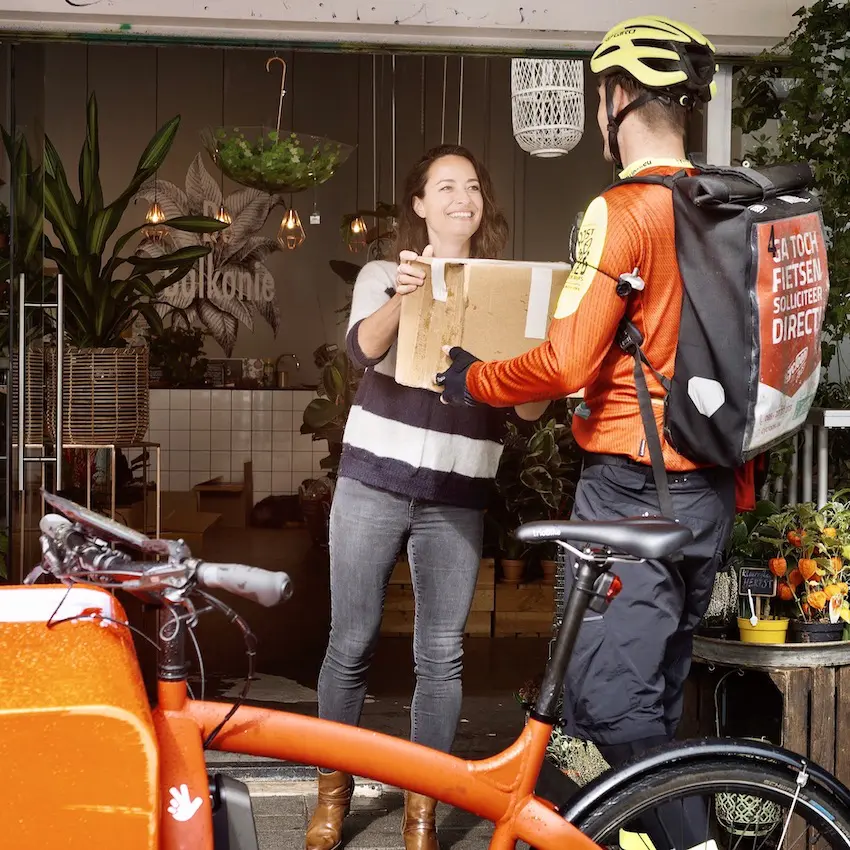 Bringly and Packaly, two start-ups from Utrecht and Amsterdam that are both focused on the last-mile delivery sector, have launched a sustainable delivery cooperative called #UnlockRetail. The initiative helps retailers of all sizes to reach their local customers during the COVID-19 pandemic.
Brick-and-mortar retailers are looking for effective ways to reach shoppers online during the coronavirus crisis. "The #UnlockRetail cooperative is aimed at supporting the online visibility of those retailers. Furthermore, thanks to this collaborative partnership, it is now possible to deliver products locally and sustainably to 32 towns and cities in the Netherlands. This is a time to work together and support the Dutch retail sector," says Bringly's Rajiv Laigsingh.
During the first lockdown, both Bringly and Packaly experienced a peak in not only the number of deliveries, but also in the demand for fast and sustainable shipment options. "In close cooperation with various clients, we identified many opportunities to not only serve consumers in and around Amsterdam, but also to set up a cooperative for the whole of the Netherlands. Thanks to the reach of both our networks, we can develop a strong shipping and delivery proposition for retailers of all sizes," says Axel Dekker from Packaly.
Same-day delivery
The two companies are currently developing various solutions for same-day delivery to consumers, and over the past few months the start-ups have already ensured that countless customers could receive goods on the same day without even having to leave the house. Retailers and partners can join the cooperative via https://unlockretail.nl.