Lockdowns in China create new disruption for computer manufacturers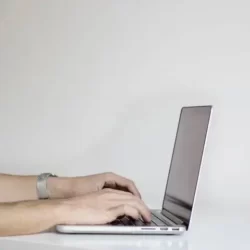 Computer manufacturers such as Apple, Dell and Lenovo are experiencing significant disruption due to prolonged strict lockdowns in several Chinese cities. The problems are likely to result in considerable delivery delays for consumers.
In order to prevent the spread of COVID-19, China's government has ordered the closure of numerous ports, factories and offices in large cities. This has had repercussions on global supply chains, which have once again been disrupted as a result.
Apple supplier Pegatron announced in April that it was suspending operations at its factories in Shanghai and Kunshan where, according to Techzine.co.uk, it produces the iPhone 13, the iPhone SE series and other legacy models.
There are reports that production has also been interrupted at the Chinese firm Quanta Computer, which produces around 75% of all Macbooks worldwide. It remains to be seen whether delivery deadlines will be met. Huawei and Xpeng have similarly warned of economic consequences.
Meanwhile, Taiwan-based laptop manufacturer Compal Electronics is also experiencing problems. Like Pegatron, Compal has a factory in the locked-down city of Kunshan where it produces Dell and Lenovo models. Although production is continuing for now, the future looks uncertain.
Rerouting production
It is still unclear how much impact the current lockdowns will have. Not all major Chinese cities are in lockdown and the situation appears to be easing in some places. According to Techzine.co.uk, Apple may reroute production to plants in Shenzhen which are operating as normal.
Eddie Han, Senior Analyst at Isaiah Research, stated to Reuters that there is a possibility that the firms may transfer the orders to different manufacturers: "But we expect the volume may be limited due to the logistics issue and the difficulty of equipment adjustment."
Strategic companies
Shanghai has been in a strict lockdown since early April, but some restrictions are gradually being lifted. Production is slowly starting up again at more than 600 businesses that have been designated by the government as 'strategic companies'.
As an additional problem, hundreds of container ships are stuck in Shanghai, the world's biggest port, due to a shortage of dock workers and truck drivers triggered by the lockdown. Therefore, analysts predict considerable delays to deliveries of numerous goods and raw materials in the foreseeable future.