Huge decline in take-up of logistics real estate in Europe this year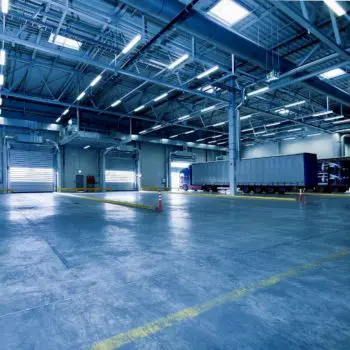 The European logistics real estate markets are severely affected by the coronavirus crisis. If the situation returns to 'normal' by 1 October, take-up in the nine main logistics property markets will be 32% lower this year than in 2019 – and if things do not return to normal until January 2021, it will be 46% lower, according to Buck Consultants International (BCI).
These conclusions are based on a survey of 25 leading logistics property developers, investors, brokers and experts. The study examined nine countries: Germany, France, the United Kingdom, Poland, the Netherlands, Belgium, Italy, Spain and the Czech Republic. These logistics markets had a combined take-up of 23.5 million square metres in 2019. At the beginning of this year, this take-up was expected to remain more or less stable at 23.4 million square metres in 2020. However, due to the coronavirus outbreak, decreases to 15.9 million square metres (-32%) or even 12.8 million square metres (-46%) have become real scenarios, depending on when the health situation will return to normal (early October 2020 or early January 2021, respectively).
Logistics at the heart of Europe outperforms southern European countries
Incidentally, the situation varies from country to country (see figure below). The countries that together form the logistical heart of Europe – Germany, the Netherlands and Belgium – are doing better than the southern European countries. However, rents for top real estate in many logistics markets are expected to remain at current levels this year. And because returns are still rising (albeit limitedly by 15 base points), the interest of Asian and American companies to invest in logistics real estate is not likely to diminish in the coming years.
The development of mega distribution centres comprising more than 40,000 square metres (XXL DCs) is also expected to continue, although probably at a slightly slower pace. The companies surveyed indicated that they consider the Netherlands, Germany and Poland to be their preferred location countries for their XXL DCs.
Growth of XXL DCs in Belgium stabilizes
This is echoed by another study by BCI – the consultancy firm's first in-depth study of mega distribution centres in Belgium – which has revealed the rate of growth of XXL DCs there to be significantly lower than in the Netherlands and Germany. Development in Belgium has remained reasonably stable over the years, with a total of 41 mega distribution centres (amounting to 3.1 million square metres of space) having been established or announced in the period from 2013-2020, mainly in the regions of Antwerp, East Flanders and Limburg. In contrast, no fewer than 101 XXL DCs have opened in the Netherlands in the same period. "In the Netherlands, the establishment of mega distribution centres has accelerated in recent years. International e-commerce distribution centres have chosen the Netherlands more often because of the available space, flexible labour market, slightly lower labour costs and a strong acquisition policy," explains René Buck, director of BCI.
Nevertheless, the consultancy firm sees growing opportunities for mega distribution centres in Belgium, because Flanders and Wallonia are becoming increasingly aware of their logistics opportunities. "And especially now that fierce discussions are being held in the Netherlands about the desirability of large DCs in terms of integrating them into the landscape," he adds. "In addition, the labour market in the logistics top regions has become tighter – at least until recently – and the deployment of flexible labour has become more difficult." The director believes that targeted improvements in the business climate and intensive international marketing would enable Belgium to benefit more from the continuing demand for suitable international XXL DC sites.
Logistics real estate proves relatively COVID-19 proof
According to BCI, both studies show that logistics real estate is a robust asset class that is relatively COVID-19 proof, with a favourable rate/risk profile. "Driving forces behind the opening of larger distribution centres are efficiency and economies of scale in warehouse operations and the growth of e-commerce activities, which after all require more space," says Kees Verweij, partner at BCI. "The coronavirus means that by 2020 the number of new branches of mega-distribution centres in Europe will probably be fewer than in recent years, including in Belgium. But the driving forces for these centres are coronavirus-proof, according to our research." René Buck agrees: "The accelerated growth of e-commerce, higher inventory levels in order to create more risk-resilient supply chains and the potential reshoring of assembling activities will drive the demand for logistics real estate in the coming years."