Global reshoring will lead to more automated manufacturing centres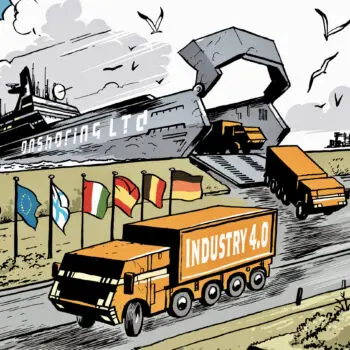 A significant shift towards highly and fully automated manufacturing centres is anticipated in Europe and the USA by 2024, with the share of labour-intensive manufacturing expected to drop by a whopping 86%. Meanwhile, more than 62% of US and European brand owners and manufacturing companies are planning to onshore or nearshore at least some of their activities in the next three years. These are just some of the preliminary findings from the Global Reshoring & Footprint Strategy Survey, conducted by Supply Chain Media and supply chain consulting firm BCI Global.
Researchers from both companies are working together to analyse how to develop a future-proof footprint strategy for the post-pandemic world. How can companies strengthen their supply chain resilience in order to make themselves less vulnerable? Many companies are wondering whether the era of complex global supply chains really has come to an end.
Will nearshoring and reshoring become the norm? How will supply chain ecosystems look in the future? And to what extent will the manufacturing and distribution footprint become decentralized? The Global Reshoring & Footprint Strategy Survey sets out to answer these and other burning questions.
Global survey
Whereas other similar industry surveys have typically been US-centric, the truly global nature of this survey makes it one of a kind. Besides exploring each respondent's current strategy and the anticipated direction up to 2024, this research is also tying the business and supply chain strategy to future footprint decisions.
Participating in the survey
There is still time to participate in this survey. Supply chain directors from brand owners and manufacturing companies who can spare 5 minutes of their time to contribute should send an email to Martijn Lofvers, Chief Trendwatcher at Supply Chain Media: martijn.lofvers@supplychainmedia.nl. Full analysis of the findings will be published and shared during a live webinar in February 2022.