Future-proof and boost your business with a software-driven supply chain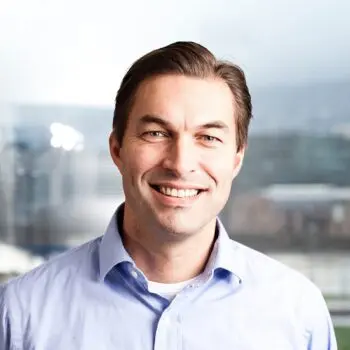 Accurate and demand-driven forecasting has never been more important than in the past two years. Companies that rely mainly on their experience and gut feeling inevitably hit their limits during the covid pandemic.
By Jan van der Burg
For a professional wholesaler, key KPIs like the service levels towards its customers, the service levels of its suppliers, the turnover of its inventory and the potential overstock should be in balance.
The supply chain planning software of Blue Ridge does exactly that. Not only does it help companies to be flexible in uncertain times, but it leads to happy customers and better business results via accurate demand forecasts, delivery plans and stock allocations.
Do consider the Blue Ridge SaaS technology to make sure your A-items are always in stock, you limit your overstocks and you keep service levels up.
With the cloud-based software of Blue Ridge, companies can be proactive rather than reactive, and focus on strategic and tactical purchases, as the system takes over the main routine tasks. This efficiency leaves buyers more time to negotiate prices and volumes, making their job more exciting, more fun, and more important.
In addition, a software-driven approach provides more scope for performance benchmarks, as it gives a better understanding of suppliers' service levels. If service levels drop, business partners can be confronted, and compensation can be requested.
In short: digital tools improve your operations, so do embrace them! In a strong competitive market, software that allows you to measure and optimize performance is an absolute necessity. And the good news: you can have it implemented in no more than 2 to 4 months, with strong and fast results!
Webinar Wednesday April 6
For inspiration, please register for a free Webinar Wednesday at April 6 04:00pm CET with Jan van der Burg, CEO of Servicegrossistene and learn how his leading wholesale organization keeps service levels and overall results high with a software-driven supply chain. Maarten Baltussen and Sverre Rosmo from team Blue Ridge will be happy to answer your IT related questions – they're ready to help you succeed.