Recording & slide deck Blue Ridge | inNOWvate Supply Chain Event 2022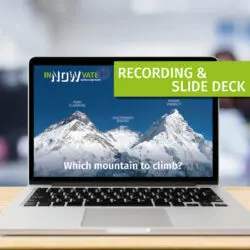 Grilstad's benefits of best practice Supply Chain Planning and S&OP
Speaker: Sverre Rosmo, General Manager Nordics of Blue Ridge
In this breakout session, Sverre Rosmo presented the Grilstad Customer Reference case on how Grilstad, a leading producer of meat products in Norway,is using the Blue Ridge Supply Chain Planning and Sales & Operations. Grilstad is one of Norway's largest producers of meat products. "Having a best practice S&OP process in place is a vital strategic initiative for us," said Jørgen Nicolay Wiig, CEO, Grilstad. "We felt that the solutions from Blue Ridge, who already show impressive results in other Norwegian companies, would bring us into the elite division competitively. "Planning production in a food processing company is a complex and fast-moving target," said Terje Kløver, food retail supply planning manager, Grilstad. "We are dependent on having all of the steps in our production process totally in sync, and at the same time considering shelf life, capacity and inputs from the sales organization. Blue Ridge handles all of this complex planning in one integrated solution and we are very much looking forward to reaping the benefits in our everyday planning."
About Blue Ridge
Blue Ridge is the cloud-based supply chain solution for Wholesale Distributors, Specialty Retailers & Manufacturers stuck in the financial quicksand of their inventory management.
Recording & slide deck Blue Ridge
The recorded session is available on the YouTube channel of Supply Chain Movement. The slide deck is available for download below.
Download:
Slide deck inNOWvate Supply Chain Event 2022 | Blue Ridge