FrieslandCampina appoints David Cutter as new Chief Supply Chain Officer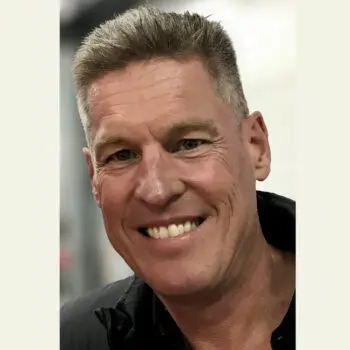 David Cutter has been named as the new Chief Supply Chain Officer at dairy cooperative Royal FrieslandCampina. The Australian has also joined the company's Executive Board. The appointment of Cutter underlines the importance of supply chain within FrieslandCampina and its contribution to building a strong, integrated organization worldwide.
David Cutter has extensive supply chain management experience and expertise. In his career spanning more than 30 years, he has worked within the global supply chain networks of major companies such as PMI, SC Johnson and – for the past 16 years – in leadership positions at British beer and spirits multinational Diageo. There, he spent the past five years in the position of President Global Supply & Procurement, which he combined with the role of Chief Sustainability Officer.
Agile and efficient production network
"The rapidly changing global dairy market calls for an agile and efficient production network. As a member of the Executive Board, the new Chief Supply Chain Officer will further improve supply chain effectiveness with a focus on technology, process simplification and sustainability, among other things. I am delighted that David Cutter is joining our Executive Board in this important role," states Sybren Attema, Chairman of FrieslandCampina's Supervisory Board.
Likewise, FrieslandCampina CEO Hein Schumacher is "extremely pleased" about Cutter's arrival. "Thanks to his knowledge and experience in the field of supply chain processes and energy-efficient production technologies, he will help to take our global supply chain to the next level," says Schumacher.